First there was glamping, but that is so 2014. Now, you've got to take part in an "art/sleep experience," if you want to be up on your bourgeois outdoor activities.
Worry not—your needs can be met in suburban Amsterdam, where Centrumeiland, a small peninsula, has been outfitted with 14 "innovative, creative habitats" for the summer of 2015. There, you can interact with the many functional but whimsically crafted objects that serve as bedrooms, community and kitchen space and even a "toilet tower," Designboom reports.
The artworks—situated on the beachy slip of land and created by a number of different architects artists and designers—can be booked on Airbnb by visitors and locals.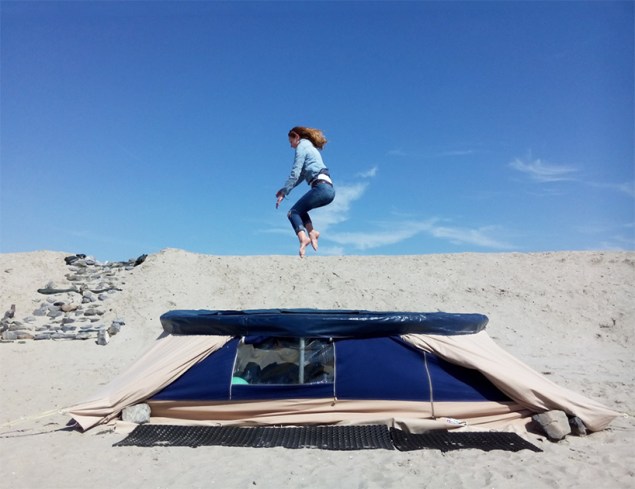 One object, called 'trampotent,' is just that: a tent with a trampoline roof. Those inside can see the jumpers from below. Others works are more straightforward, but many offer a place to sleep, sit by a fire or simply commune with others.
Amsterdam ho!