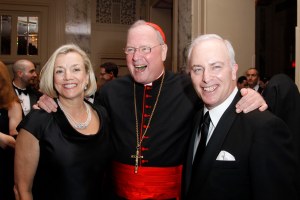 It's no secret that small boys and girls hoping one day own Fifth Avenue co-ops would do well to mind their math lessons, major in finance or economics at college and then proceed directly to Wall Street—or rather, to the Midtown offices of the investment banking business that goes by that name. But who knew that you could get yourself just such an apartment by going into the holistic healing business? O.K., so 1 Fifth Avenue, just north of Washington Square Park, isn't quite so flashy–or expensive–as some of the grand old houses further uptown.
But it's not too shabby! And Walter Beebe, the founder of the New York Open Center (mantra: "Explore. Fulfill. Transform."), and his wife, Carol, just dropped $4.85 million on a three-bedroom unit there, according to city records. Maybe liberal arts education isn't completely useless, after all.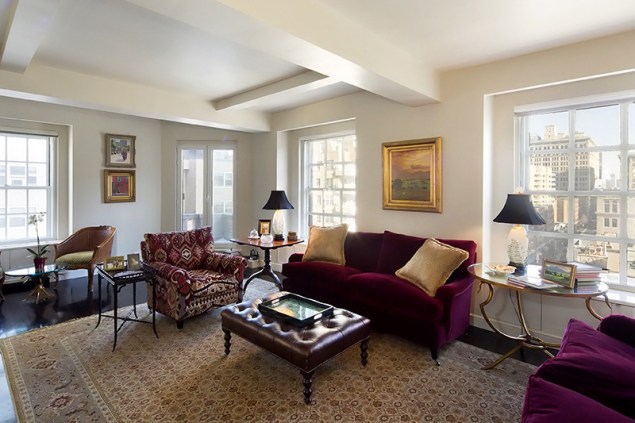 Just the same, the sellers, Robert McCann, President Wealth Management Americas at UBS, and his wife, Cindy, are just the sort of couple we might expect to find in one of those other Fifth Avenue buildings. It's likely, though, that the place they just let go, which was listed with Scott Moore and Lisa Lippman, of Brown Harris Stevens, was merely a little weekend getaway, given that the McCanns live primarily in a handsome 7,000 square-foot spread in North Jersey.
The Greenwich village apartment occupies a corner on the 10th floor of a landmarked building dating to 1927. Said corner has been granted to the living room, which looks north and east and features French doors that open onto a "planting terrace," a fetching euphemism that we take to mean "a little on the small side." The renovated and crisply maintained co-op boasts mahogany floors, built-ins and a fancy kitchen with stone counters. Having spent merely weeks on the market, it ultimately went for slightly more than the asking price.
Mr. McCann, naturally, knows a good investment when he sees one.