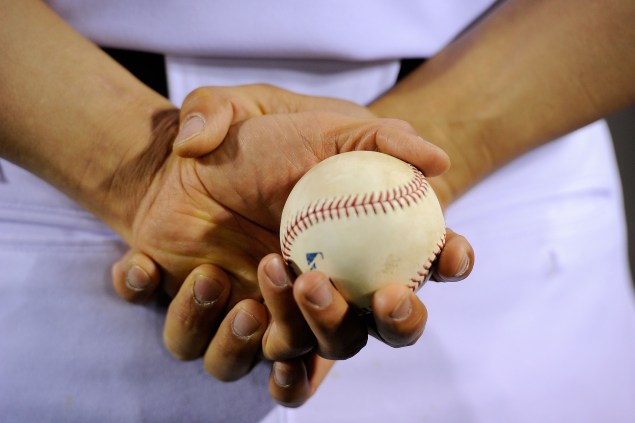 Jackie Robinson might be famous for breaking the game's color line, but NPR's Latino USA is looking at the culture surrounding the sport that allowed Latinos to bend it. This Friday, to coincide with the MLB's All-Star game, the weekly radio show will air an episode about Latin American contributions to béisbol's past and future. The hour long broadcast will examine baseball with a critical lens, as a vehicle for social change.
With Boston's Fenway park and baseball camps in the Dominican Republic that serve as feeder schools for the MLB as case studies, Latin American conceptions of play are more influential than many fans realize when they're rooting for their favorite teams. Though 27 percent of major league players and 42 percent of minor league players are Hispanic, only 11 Latinos are among the 310 inductees into the National Baseball Hall of Fame.
The Observer talked to producer Michael Johnson about baseball's Latin American evolution, sports reporters' baseball handicap, and where the game's color line stands today.
How did you decide to look at Latino players in the US?
At Latino USA we cover lots of topics — arts and culture and news and politics and stuff about identity and race — and sports are not something we cover all that often. The fact that foreign-born Latin American players make up a quarter of major league baseball, is a crazy number, and it's worth exploring.
What's the current narrative around Latin Americans in baseball, or is there one?
I think a good answer to that would be the Cuban narrative: People think of Cuban players leaving their country and coming to the United States to make it big and succeeding, I think that's certainly the narrative that's the juiciest for the American public to sink their teeth into. We're trying to shed light on those issues and show what the reality of the situation is both in Cuba and in places like the Dominican Republic.
What were the issues that you tried to look at in this episode?
We understand baseball as a barometer for change. The most obvious example is that Jackie Robinson broke the color line in baseball long before segregation was abolished. In a lot of ways, the rise of Latin American players in baseball has signaled growing Latin American presence in the United States. We're not just trying to look at how Latinos affect baseball, but how baseball here affected the countries that these people are coming from.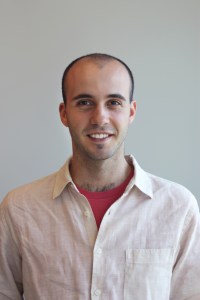 Talk to me about Boston. Isn't that almost a case study of baseball altering the culture of a city?
There's been a string of really talented Latino players in Boston, a city which has had a really bad history regarding race, both in and out of sports. There was always a Latino population in Boston, but they didn't really come to Red Sox games because they didn't think it was for them. [Going to games] was seen as something the white Bostonians did.
And then Pedro Martinez shows up and Dominicans start flocking to Fenway Park. They start waving Dominican flags and they start selling Dominican beer, and playing Dominican music in the stadium. This is like a shock to the system that is the really white traditional Fenway Park and the culture that surrounded it.
What's the story of the color line in baseball?
The color line wasn't an official rule. There was nothing written down in the same way that there were Jim Crow laws. This was just socially constructed. Managers who wanted to get talent would use Latinos to bend the color line. Basically before Jackie Robinson broke the color line, Latinos were bending it. Bending was so powerful that some managers would go to extreme lengths — like trying to pass off African American players as being Latino or Cuban or even Native American. They would come up with crazy ways to allow them to play for their teams without having them be black. Being Latino/Cuban/Puerto Rican was one way they could do that.
Is this color line still in play today?
I would hesitate to say that there absolutely is a color line somewhere, but also there are just things that you can't deny exist. Things like the Hall of Fame and media attention and representation in management are right there for everyone to see.
Of course there are exceptions to this, but usually Latino players don't get as much media attention often because the baseball and sports journalists who are doing post-game interviews might not speak Spanish. Those reporters aren't in a position to have the same kind of in-depth interview with a Dominican player that they would with an American-born player. That creates a cycle of a lack of media attention.
Last question — why isn't this a story that we've heard before?
We as a show are not the first to talk about it. I think the whole design, imagery, and tone surrounding baseball is very antiquated. That's not a criticism, it's charming in a way. That doesn't really allow much room for modern Latin American sentimentality. It's not really known that there's a whole different style of play in the Dominican Republic, that the games are far rowdier. There's a whole other culture of baseball happening in another part of the world that has nothing to do with us. The League understands this to a certain extent because they've invested money into cultivating talent in Latin American countries. But does the American public understand that, does it understand what that means?