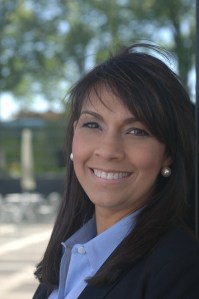 Daisy Ortiz-Berger thinks she is the right candidate to fill the seat James Tedesco vacated on the Bergen County Board of Chosen Freeholders when he was elected County Executive last year. Currently, the s
eat is occupied by Democrat Thomas Sullivan Jr.—he was appointed to fill the one-year unexpired term—but Republican challenger Ortiz-Berger thinks her business savvy, Latina heritage and "desire to do what is right" might give her an edge over the incumbent in November.
"I have looked at the role and I think my corporate experience and my knowledge of Bergen County issues across various towns makes me qualified for Freeholder," said Ortiz-Berger who currently works as the Director of Marketing for Isuzu.
Last year, Ortiz-Berger entered her first political race as she ran for a council set in River Edge, where she lives. Though she lost, she feels her candidacy paved the way for other Latinas to enter Bergen County politics.
"I think Latinas are always looking for representation," Ortiz-Berger said. "There haven't been many Latina mayors or councilwomen in Bergen County."
For Ortiz-Berger, her loss in that race played a pivotal role in her seeking election for Freeholder.
"I did get a following," Ortiz-Berger told PolitickerNJ. "This is the message that I would share with Latinas: work hard. I will work even harder this time to get the role."
Fernando Alonso, Bergen County Hispanic Republican Organization Chairman, says that Ortiz-Berger has the complete support of the organization as she seeks the Freeholder position.
"The ability to attract Latino voters is a great thing," Alonso said. "This is a tremendous stepping stone in the county-wide ranks. She is not only Latina, she is a woman. Bergen County has such a large Hispanic population so it is great to have someone like her represent the county."
For Alonso, Ortiz-Berger's background—she is a Puerto-Rican American who was born and raised in the Bronx, NY—means she can represent those communities who he feels are often forgotten in Bergen County politics.
"She can speak to the Hispanic community about issues that effect them in terms of property taxes and other issues," Alonso said. "What happens with Latinos a lot of time is that if a candidate can get their image out there and their voice out there, the voters don't look at Democrat or Republican, they look at the candidate."
While she does recognize that connecting with those communities is important, for Ortiz-Berger, being elected Freeholder is about much more than her heritage.
"I don't want to say 'Hey I am your Latina candidate,'" Ortiz-Berger said. "I want to say 'I am the right candidate.'"
According to Ortiz-Berger it is her focus on issues that all Bergen County residents are concerned with that make her the "right candidate." She says that while it is still early in the campaign process she knows there is one thing everyone in Bergen County wants, regardless of demographics: lower property taxes.
"Bergen county taxes are through the roof," she said. "What concerns the taxpayers is why aren't we being consistent throughout the towns in terms of tax rates. We need to do more with less."
Ortiz-Berger moved to River Edge in 2009. She has been actively involved with the Junior Women's Club of River Edge and the Hispanic Republican Organization in Bergen County. For now, Ortiz-Berger's main priority is letting her potential voters get to know her.
"I am going door to door," Ortiz-Berger said. "Now in the summer at every single festival I am out there telling people who I am. By understanding and going town to town I can see what I am going to be working on while I am freeholder and talk to people about what it is they need."