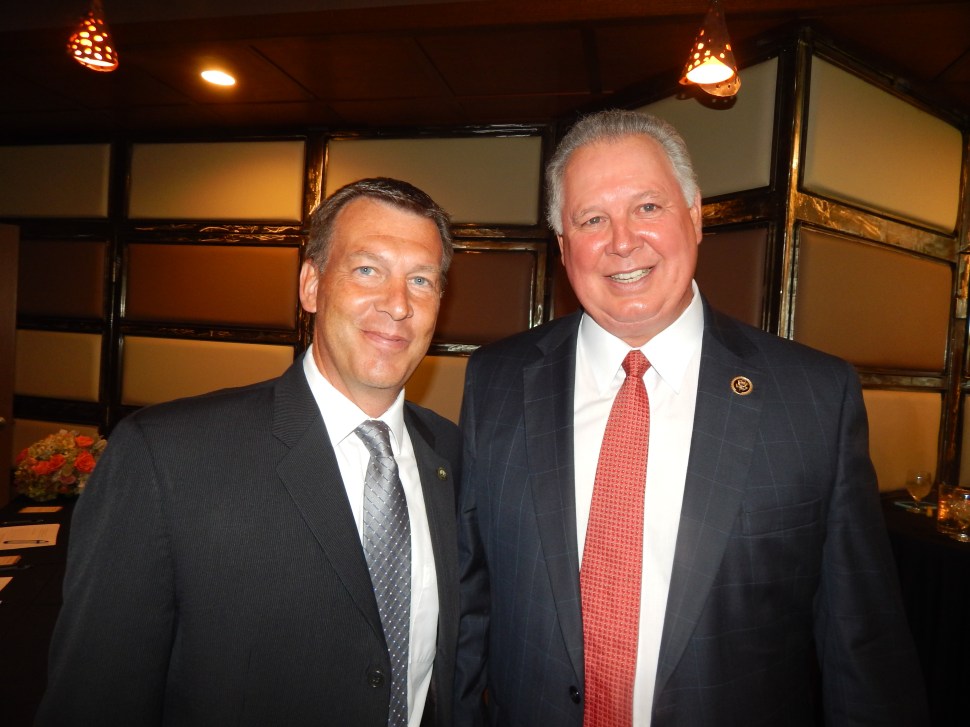 For Bergen County Freeholder Vice Chairman Steve Tanelli, the opportunity to stay on the Board of Chosen Freeholders next year would mean the continued opportunity to represent South Bergen County's residents.
The Democratic incumbent is up for reelection in November along with Freeholder Tracy Zur and Freeholder Thomas J. Sullivan Jr. They face Republican challengers John Mitchell, Daisy Ortiz-Berger and Ken Tyberczy.
"As most people know I am the only South Bergen candidate this year," said Tanelli who hails from North Arlington. "People in South Bergen know am a strong candidate for what they need down there."
Before Tanelli was elected to the Board of Chosen Freeholders, he served as a North Arlington councilman for nine years. It was during that time that he says he helped bust up a bad development deal in the Meadowlands with Cherokee (EnCap Holdings).
Because of Tanelli's focus on labor and South Bergen's deep ties there, Tanelli said he hopes that labor groups and unions will turn out to support him in the election as they did in 2012 when he ran for the first time.
"I hope that I have done enough in my two and half years to get that support again," he said.
For Tanelli, though, it is his track record on the Board and not his South Bergen roots that he hopes will bring voters out in a low turnout election year.
"Tracy Zur and I follow through on what we say," Tanelli told PolitickerNJ. "It wasn't until [Democrats] took majority on the freeholder board that we were able to focus on the police realignment and really get it done. Also, education was a big thing for us. Bergen Community College is a way for our children to get a quality education at a low cost. In 2010 the budget was slashed and we really focused on restoring that."
According to Tanelli, the incumbents and Bergen County Executive Jim Tedesco have an "open door policy" that "gets things done" in the county.
"Right now, the county is represented by people who are trying to do the right thing," Tanelli said. "I have total confidence in what the County Executive is doing and I think people can see that we are working together."
Tanelli says that the strength of the Democratic ticket in Bergen comes from the fact that it represents the entire county: Zur hails from Hackensack while Sullivan comes from Montvale. Challenger Ortiz-Berger lives in River Edge, Mitchell in Cliffside Park and Tyberczy in Ramsey.
While he deeply identifies with his area, Tanelli said that he hopes his South Bergen ties "are not the only reason people turn out and vote" for him. "But I do hope they know that I will fight for them," he said.