LIVINGSTON – As New Jersey Governor Chris Christie announced that he was entering the scrum of Republican candidates for President in 2016, Bergen County Republican Organization (BCRO) Chairman Bob Yudin stepped up to defend his ally from criticism that his record as Garden State governor could impede Christie's path to the White House.
"First of all, in Bergen County, his approval rating is over 50 percent, according to my polling," said Yudin as he stood among a crowd of excited Christie supporters on Tuesday inside the Livingston High School gymnasium where the announcement was made. "The fact is that after six years as governor, in a state where [Christie] was handed huge problems, I would expect his approval rating to eventually slide off. He has every chance in this race, even if it's a steep hill."
The more controversial aspects of Christie's record as New Jersey governor, including the state and federal investigations focused on the September 2013 shutting down of access lanes to the George Washington Bridge, also known as Bridgegate, a sluggish state job recovery following the recession, successive downgrades of New Jersey's credit rating by rating agencies, an ongoing downward spiral of Atlantic City casino closures and a reversal on his signature pension reform agreement with public employees have all contributed to a deep dive in Christie's New Jersey approval rating in in recent months.
Yet Yudin believes that Christie's campaign for the presidency is far from being a a quixotic quest.
"In my opinion, of everybody that's running, he's the one with best chance to beat [Democratic presidential candidate] Hillary Clinton, and she's going to be the candidate," Yudin said seconds after conferring with Mike DuHaime, Christie's chief political strategist. "As for [former Florida governor and GOP primary rival] Jeb Bush, if you go into the hinterland, you'll see the general thinking is, 'What, a third Bush?' That's a negative. Also, his brother [President George W. Bush] is blamed for going into [the war with] Iraq under the false pretense of [the existence of] weapons of mass destruction. That's a negative, and that is going to rub off on Jeb Bush.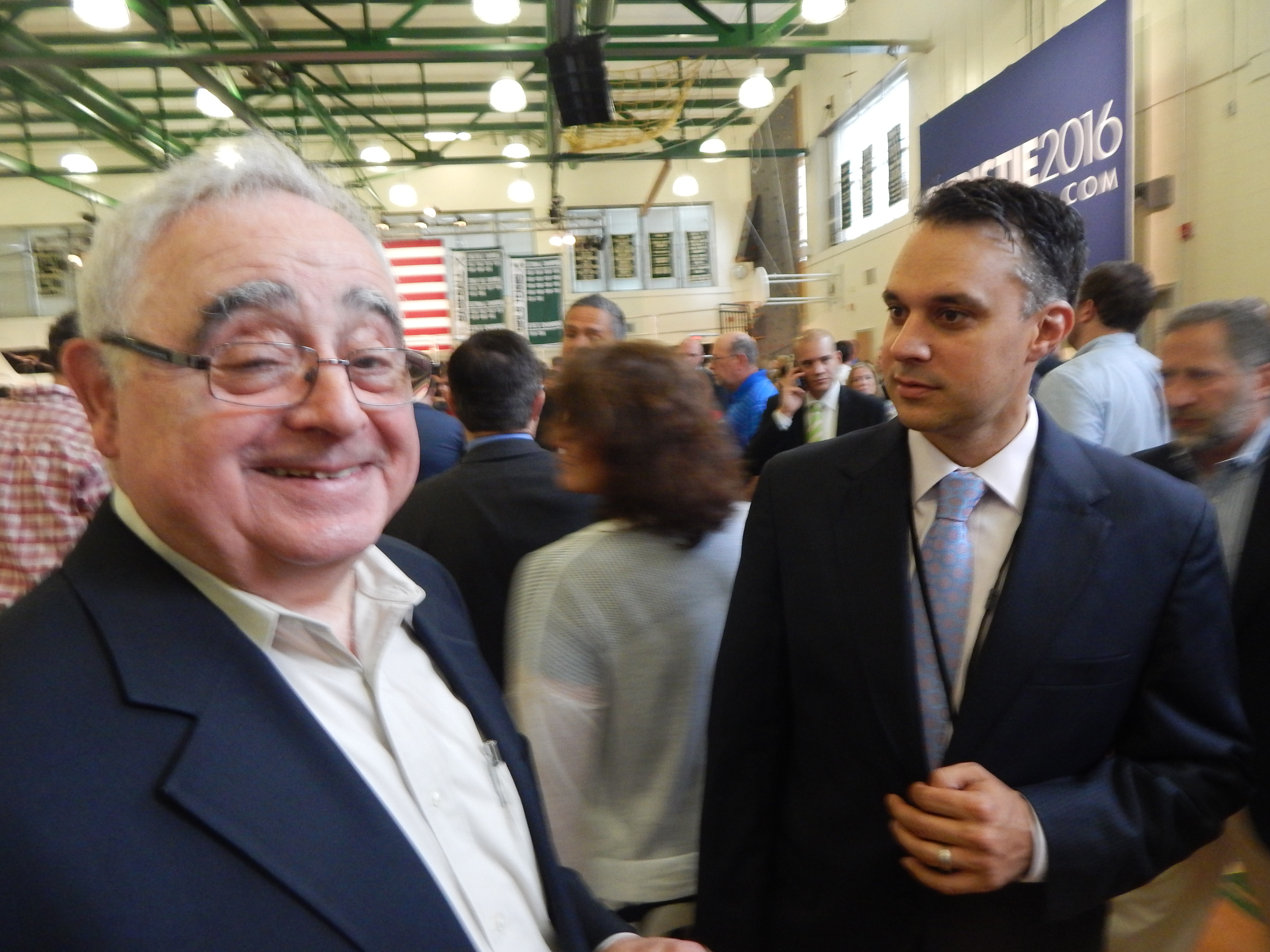 "[Christie] is a governor who has won in a state that is overwhelming Democratic, and he was reelected overwhelmingly," Yudin added. "Yes, there is the controversy with the George Washington Bridge, but it's clear that [Christie] had nothing to do with it.
"You've got two primaries and a caucus coming up: the Iowa caucus, the New Hampshire primary and the South Carolina primary. He has to do well in one of those three, in all probability New Hampshire," Yudin concluded before he worked the crowd some more. "If he does well in New Hampshire, he can keep going."