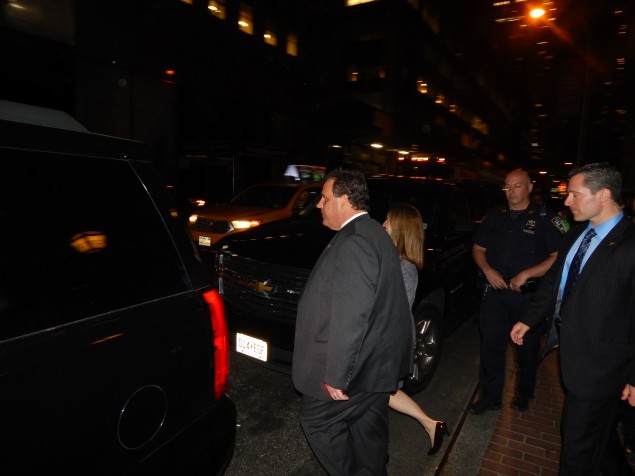 RED BANK – Governor Chris Christie's travel expenses may start receiving closer scrutiny following the release of information revealing that the governor's security detail during out-of-state travel has cost the state nearly $1 million so far. A bill (S-2949) sponsored by Senate Majority Leader Loretta Weinberg (D-37) will be presented to the Senate Wagering Committee tomorrow, one which would limit the governor's ability to finance campaign appearances with money from the state budget.
If passed, the bill would require that "[all] expenses incurred for travel, food, lodging, security, or any other purposes, incurred by the Governor when traveling out of State and engaging in political activities and not activities directly related to the Governor's regular and official duties as Governor, shall not be paid with or out of public funds." The bill would limit both direct payments and reimbursement after the fact.
If passed, the governor – who's allies will raise funds for Christie's presidential campaign in-state this evening in Ocean County, would be required by law to report out-of-state travel expenses to the State Ethics Commission, along with information about the purpose and circumstances of the trip. The bill would also allow individuals or organizations to file official complaints to the commission if they have knowledge of expenses incurred by Mr. Christie on the campaign trail.
When reached for comment, Senator Sam Thompson (R-12) expressed his doubts that the bill will go to the floor. "I wouldn't be surprised if it gets voted out at committee," said Thompson.
The Governor's Office told 101.5 FM that the bill is purely political.
For his part, Senator James Whelan (D-2), chair of the Senate Wagering Committee, declined to comment to PolitickerNJ about the bill's future after its time in committee.
Senator Weinberg emphasized that Christie's travel expenses, which have cost state coffers over $60,000 a month, place an undue burden on citizens.
"Political campaigning for office, that is not something that New Jersey tax-payers, who are pretty hard-pressed anyway, should be underwriting," said Weinberg. "These expenses should be borne by the campaign, and not by the tax-payers of New Jersey."