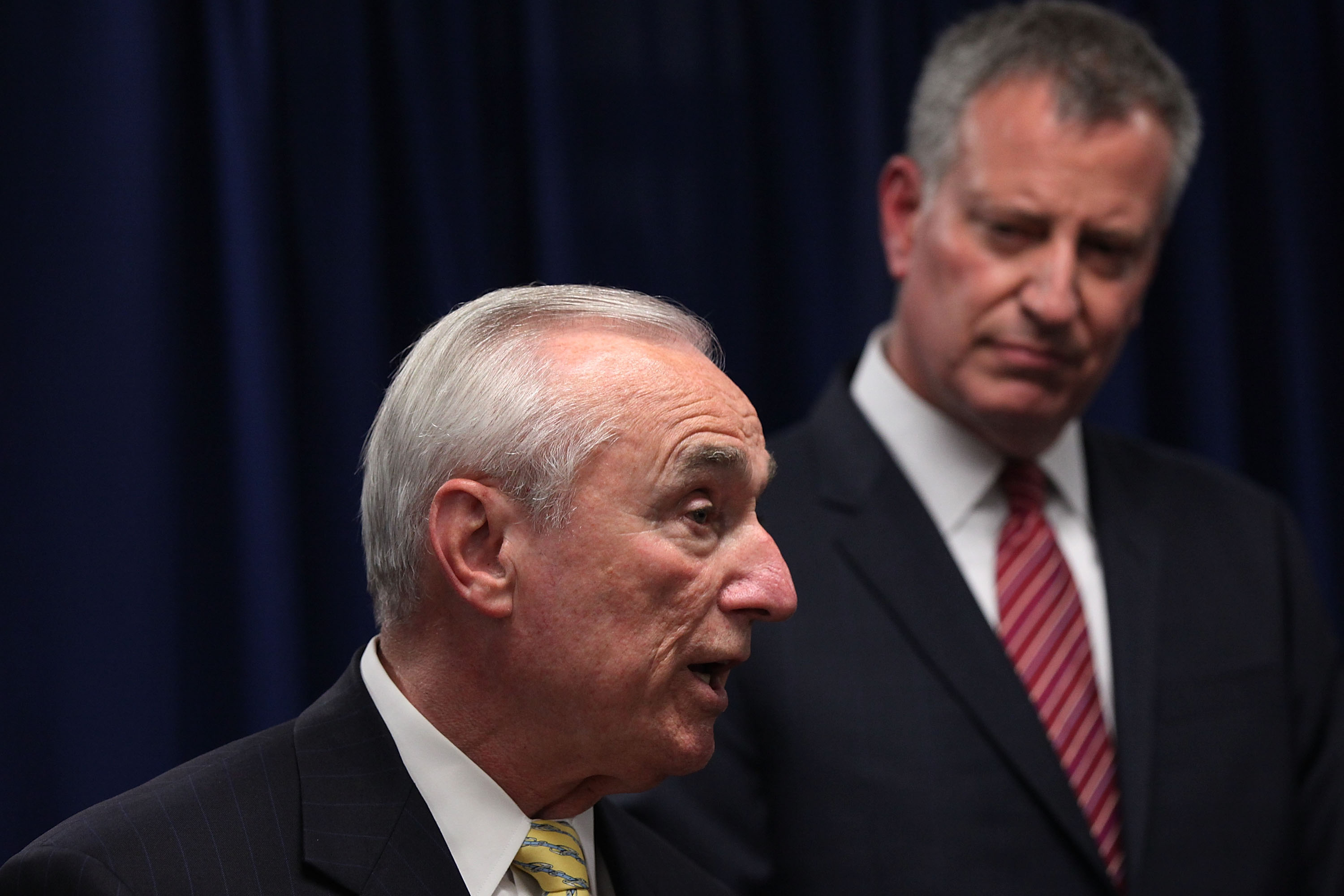 Mayor Bill de Blasio had a new nickname for his police commissioner today: the closer.
Bill Bratton, the sometimes genial, often loose-lipped two-time police commissioner, repeatedly sparred with reporters at a press conference in the Bronx, appearing particularly defensive about the media coverage of his department. He took reporters to task for characterizing police officers deployed during the "Summer All Out" initiative as "house mouses," knocked another reporter for asking about protocols concerning police accepting gifts, and chided a local journalist for suggesting a quota system existed for parking tickets.
And he lectured the press about focusing too much on the monthly fluctuations of crime stats–despite appearing at a press conference celebrating a month-long reduction of shootings in certain troubled precincts.
"I know there's an incredible fascination on the part of the media with the spikes up or down over a two-week period, one-week period, one-month period," Mr. Bratton told reporters at Cardinal Hayes High School. "For your purposes, the reality is you have to look at these things over an extended period of time."
"Is crime all of a sudden overwhelming New York City because we had one bad day? Not at all. So just a little counseling [with] reporting statistics that we really do have to look over longer term trends," he added.
When a television reporter asked Mr. Bratton about protocols surrounding cops accepting gifts like coffee and food from locals, and what could therefore constitute a bribe, the commissioner didn't bother to answer the question.
"If this community wants to provide a dinner and a thank you to these officers, let's get real and thank them," he shot back.
A smiling Mr. de Blasio was so grateful to Mr. Bratton for cutting off the line of questioning that he dubbed him the "closer." "If this were a baseball team, Bratton would be a closer," he said to cheers from community members who assembled to watch the press conference. "[He] shuts that down."
A Bronx reporter's question about "Summer All Out" officers looking at vehicle registrations in a possible effort to fulfill ticket quotas appeared to strike a particularly raw nerve with Mr. Bratton.
"That might be what you're seeing. Who are you? That's your opinion. Good luck to you, that's not what they're doing," he said.