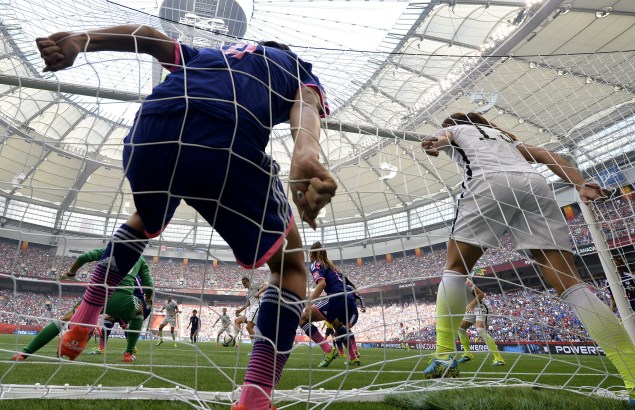 The 1982 World Cup and Dante helped get Bill de Blasio into soccer.
That's what the mayor, an avowed baseball and football fan first, said this morning a few hours before the beginning of the U.S. women's soccer ticker tape parade celebrating their World Cup victory.
"I was a bit of a fan but never–baseball's my first sport, football's my second sport, I never was first and foremost soccer," Mr. de Blasio said on WFAN, a sports talk radio station. "But I got engaged long ago for the first time, 1982 I happened to be in Italy when Italy won the World Cup and if you're in a country that wins the World Cup, it's amazing."
Mr. de Blasio said it was his son, Yale University-bound Dante, who got him more into "the beautiful game" a few decades later.
"He has me watching the different games all over the world with him. He's narrating and telling me the nuances of each player, so I'm feeling it more and more," he said.
Mr. de Blasio will march in the parade, stepping off at 11 a.m. in downtown Manhattan, and later host a ceremony for the players at 1 p.m. at City Hall. The parade is expected to cost the city $1.5 million, with about a half million shouldered by private sponsors. It's the first ticker tape parade in the city since the New York Giants won the Super Bowl in 2012.