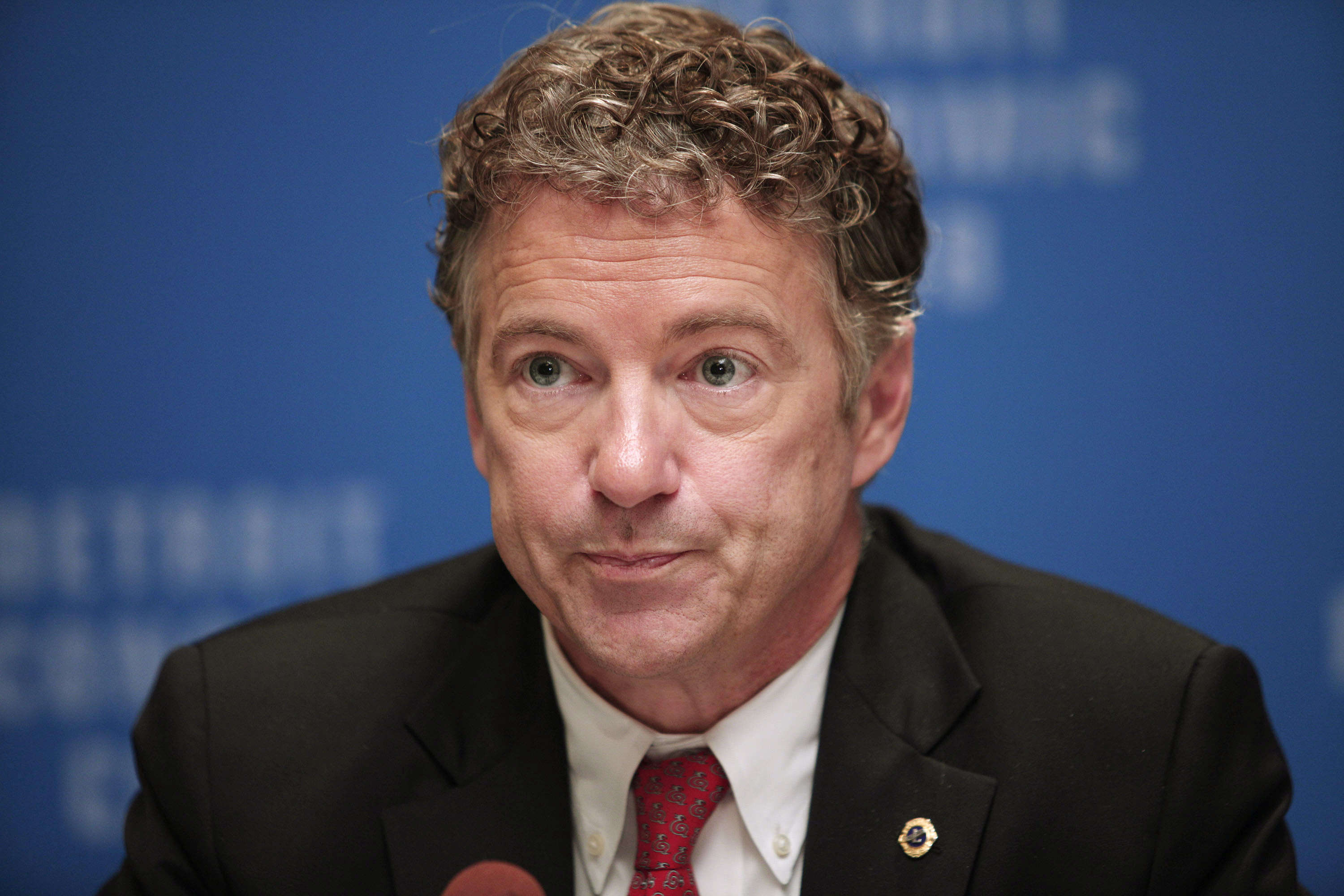 Is Bill de Blasio afraid too many people are going to stand with Rand?
Mr. de Blasio, the liberal Democratic mayor of New York, blasted Kentucky Sen. Rand Paul, a Republican presidential candidate, this afternoon for staging a vote to defund Planned Parenthood.
"Today, U.S. Senator Rand Paul wants to close the doors of the most trusted women's health care provider in the country," Mr. de Blasio said in a statement. "His reason has everything to do with politics and nothing to do with health care. Planned Parenthood serves 76,000 New Yorkers a year with sexual and reproductive health services."
"If New Yorkers have anything to do with it–and they do–Planned Parenthood will continue to connect New Yorkers to care for another 100 years, turning no one away," he added.
Mr. de Blasio is taking on a conservative who he believes can reach the White House in 2016, despite pundits who say Mr. Paul is losing momentum. The mayor said in an interview last year that Mr. Paul–not front-runners like Florida Gov. Jeb Bush, Wisconsin Gov. Scott Walker, or Florida Sen. Marco Rubio–"evinces a certain authenticity that any good Democrat should worry about."
Mr. de Blasio has not been shy about criticizing Republican candidates for president, including billionaire Donald Trump, but statements from his office attacking individual candidates are highly unusual. The former Democratic operative is trying to build a national profile as a progressive leader, drawing headlines for refusing to endorse Hillary Clinton, the Democratic front-runner, for president.
Republicans are pushing to investigate and strip government funding from Planned Parenthood in the wake of undercover videos showing the organization's officials talking about fetal tissue donations in explicit terms. Planned Parenthood has denied any wrongdoing.
Mr. Paul's move is widely seen as an attempt to woo social conservatives and draw attention to his candidacy in a crowded Republican field of more than a dozen candidates.