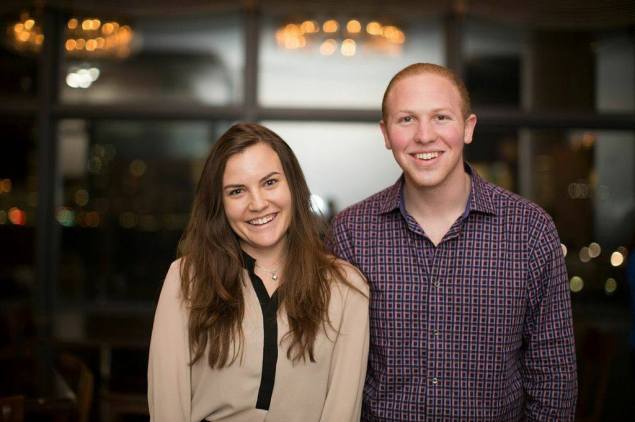 If you type "millennials are" into Google, "lazy," "stupid," and "doomed" are among the top autocomplete search suggestions.
Debunking these stereotypes is the mission of Stacey Ferreira and Jared Kleinert, two millennials who dropped out of NYU. They've found their own definitions of success and are now sharing the stories of other ambitious young people whose descriptors sound more like "driven" and "passionate" than those mentioned above. Their new book, titled 2 Billion Under 20, features 75 successes younger than 20 who have made names for themselves as entrepreneurs, technocrats, biomedical breakouts, social pathfinders and more.
"For me, 2 Billion Under 20 is a way of asking both our contributors and readers to stop working in their own silos for just one moment and instead ponder the possibilities of collaboration,' Mr. Kleinert told the Observer. "If the two billion people in the world under twenty years old spent every day pursuing their passions and working together to solve the world's most pressing problems (especially with the support of "the other 5 billion") just imagine what the world could be."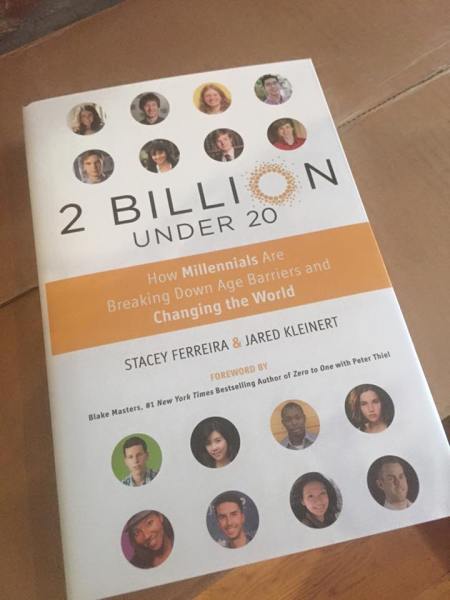 At ages 15 and 16, Mr. Kleinert founded two startups of his own. At 17, he was named the "Definition of Social Entrepreneur" by Forbes. He's since been an early team member at enterprise/software and edtech startups 15Five and Learnist. He once headlined at the National Speakers Association's main event, and will be speaking at TED@IBM this October.
His co-author, Ms. Ferreira, co-founded an Internet security company, MySocialCloud, and raised $1.2 million from Richard Branson (founder of Virgin Group), Jerry Murdock (co-founder of Insight Venture Partners) and Alex Welch (founder of Photobucket) at the age of 18. She sold the company at age 20 and went on to travel the globe speaking about entrepreneurship. "To me, the book is an opportunity to share other people's stories and show the world that everyone can do something spectacular if they put their mind to it," she said.
The authors' stories have a similar ring to all of the others featured in 2 Billion Under 20. Each chapter features a new millennial with an introduction about his or claims to fame and a few pages of their own first person narrative. 
One millennial featured is Jack Andraka who, at age 15, won Intel's ISEF competition for creating an early detection test for pancreatic, lung and ovarian cancers when he was 14, all with information he found for free online.
Another is Sam Mikulak, a seven-time NCAA men's gymnastics champion and U.S. Olympic athlete who also co-founded a new tea company and had a successful run on Kickstarter.
There's also Talia Storm. She's a Scottish Virgin Records recording artist who was discovered by and opened for Elton John when she was 13.
After escaping civil war in South Sudan, Dau Jok captained University of Pennsylvania's Division I basketball team and founded a nonprofit Sudanese youth foundation.
Paige McKenzie started a YouTube channel when she was 16. After amassing more than 55 million views, she's spun off her channel into multi-part book and movie deals.
The list goes on and on in 2 Billion Under 20, available on Amazon now.