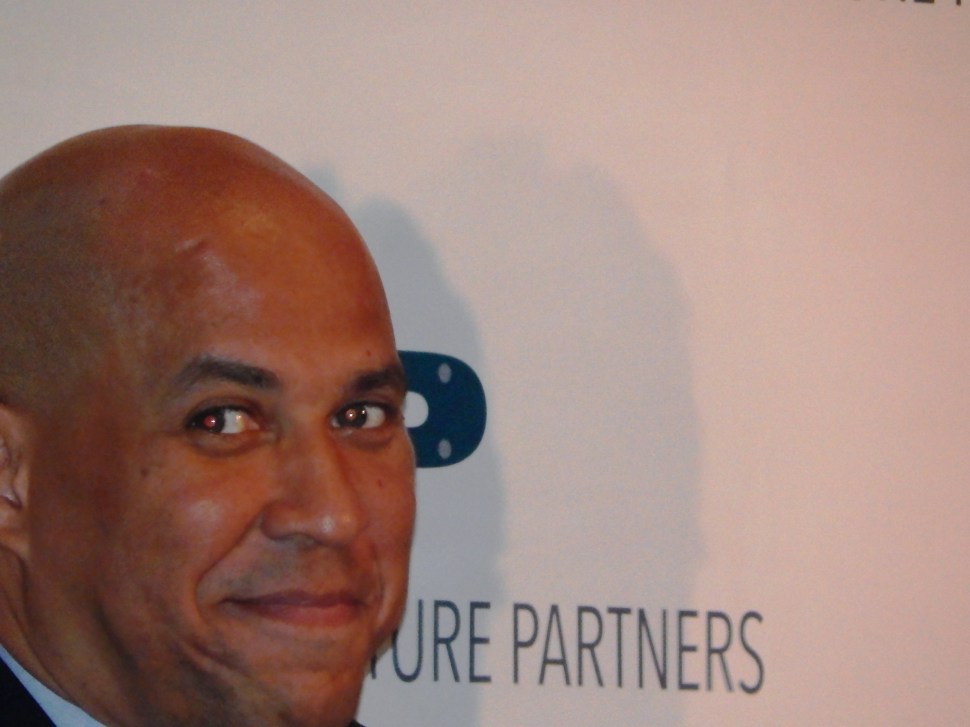 NEWARK – U.S. Senator Cory Booker (D-NJ) still has no position on the Iran Nuclear Deal as proposed by President Barack Obama.
"I'm studying it and I'm going to dig into the details," Booker told PolitickerNJ moments after a press conference here to announce venture fund and accelerator in Newark.
Booker and his fellow members of Congress have less than 60 days to review the deal proposed last week by the President.
Booker's colleague in the Senate, U.S. Senator Bob Meendez (D-NJ) last week told PolitickerNj reporter Alyana Alfaro that he has his doubts about the proposal.