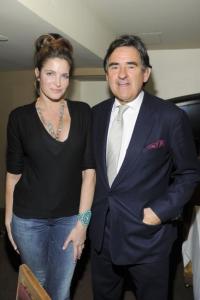 This story has been updated to add comment from the spokesperson for Peter Brant
Two of the art world's largest publishers have become one.
In a startling shake-up—and shake-out?—in the art world news business, publishing mogul and powerhouse art collector Peter Brant has sold his 100% ownership interest in Art in America magazine, founded in 1913, to the company that publishes rival Artnews, and he will in turn become the majority shareholder in that company.
The two publications will consolidate and grow their online news operations, bundle subscriptions, and Artnews print will focus on themed issues that have proven successful with readers such as "The World's Top 200 Collectors," according to a little-noticed press release put out  at 2:30 a.m. EDT.
The deal also includes Antiques magazine and Modern magazine, which will become quarterly from a monthly publishing schedule. Notably, Mr. Brant will retain full ownership of Interview magazine, founded by Andy Warhol.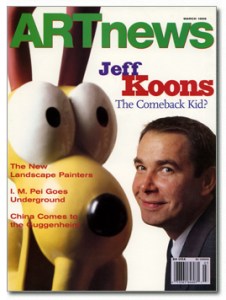 A Rubenstein Public Relations spokeswoman for Mr. Brant assured the Observer that "there are no plans for staff reductions" and that "no titles are going away… The two companies are combining assets to become the largest and most influential print and digital publisher in the art world."
But with Artnews S.A. buying Brant's art publications with stock and Mr. Brant in turn becoming, as emphasized in the headline of the press release, Artnews' "largest controlling shareholder" it is somewhat unclear—and perhaps meant to be—who will be calling the shots and whether the two magazines will change markedly, according to people close to the matter or to Mr. Brant.
The release notes that Art in America, which Brant acquired in 1984, will continue to be published 11 times a year but does not specify an ArtNews publishing schedule.
Within both publishing companies, there is confusion over whether this move represents a savvy well-timed exit for the publisher, known as something of a brilliant market-timer in the contemporary art market, or actually a gutsy expansive one. As the controlling shareholder of Artnews S.A., Mr. Brant actually gains publications with this deal, stressed Rubenstein.
As in any merger, one side won, but which? And what does it mean for various art-industry factions?
Mr. Brant, an industrialist and one of the world's leading art collectors, has had a key and high-profile role in the art world. His possible exit from art publishing, or consolidation of properties, would be seen as a bad sign for the vigor of the art market as a whole. In 2012, Bloomberg News called Mr. Brant a "one-time billionaire" and noted he pledged 65 Warhols from his personal collection to Sotheby's art-lending arm in order to buy his company out of bankruptcy.
Artnews is owned by a publicly traded Warsaw, Poland company, Artnews S.A., which also operates subsidiaries New York-based Skate's LLC, the art investment research firm, and Warsaw-based publisher Art & Business S.A. The press release notes Artnews S.A.'s CEO Izabela Depczyk will remain in that post.
It is perhaps ironic that Art in America will now be published by a firm headquartered in a former Eastern Bloc country.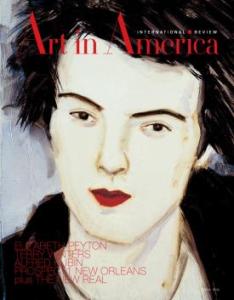 The veteran magazines have been published for about a century; Art in America focusing more on scholarly, academic insights into the art world; Artnews, the eldest at 113, has a more general readership and much larger circulation; Antiques a respected voice in its field since 1922. Modern was launched much more recently.
The statement said:
"Under one umbrella, the combined company will have some of the most important cultural publications that together provide the complete content and history of decorative arts, classical arts and art-related news," said Peter M. Brant, owner and chairman of Brant Publications. "We plan to strengthen our focus on digital content and online news reporting across all platforms … We also see Skate's Art Market Research as an area that has a significant growth potential."
The merger is subject to shareholder vote. The newly combined firm will seek a listing on the Frankfurt-based exchange Duetsche Boerse in 2016.