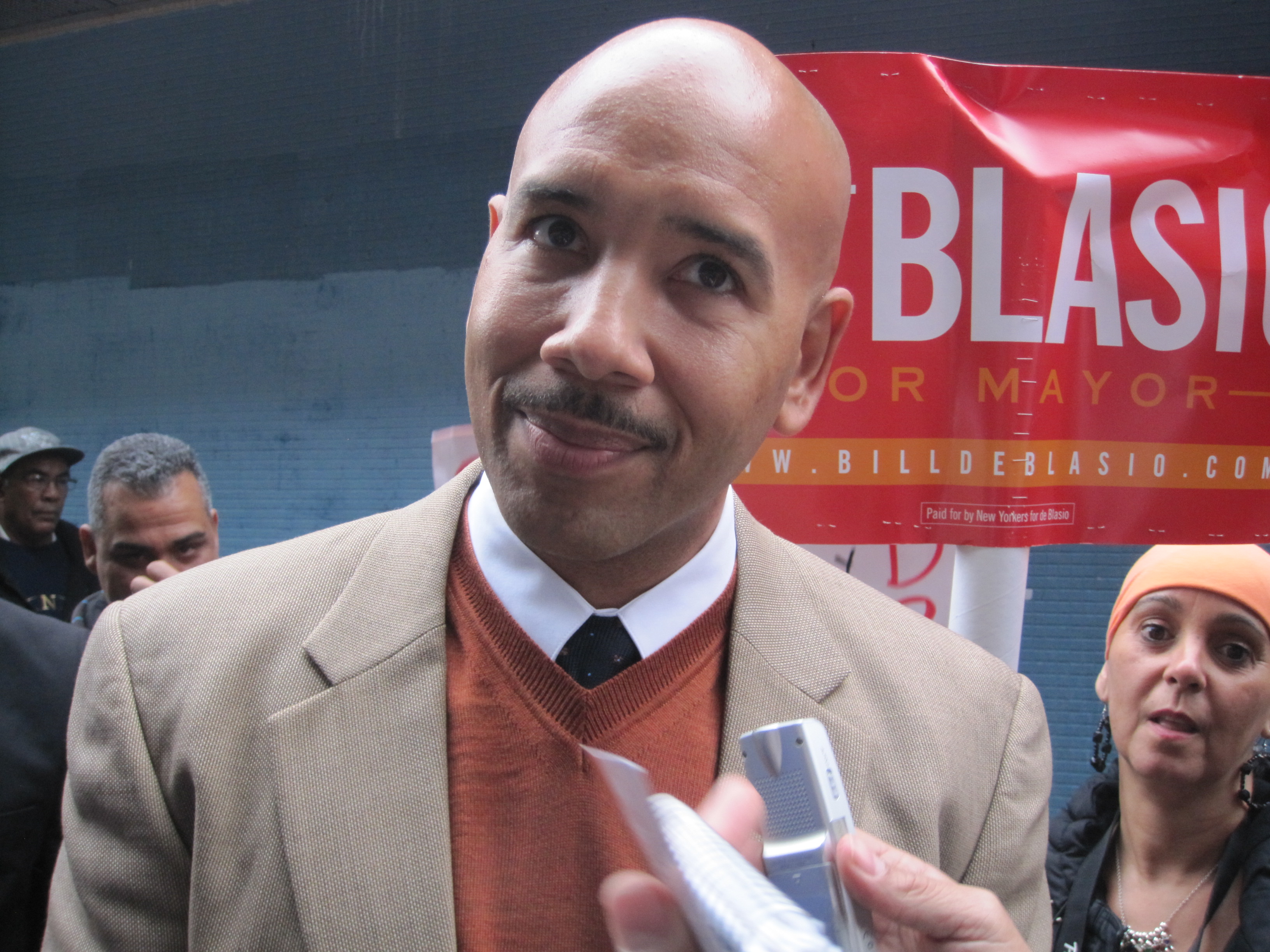 Uber has another top New York Democrat in their corner.
Bronx Borough President Ruben Diaz Jr. announced this afternoon he is opposed to City Council legislation that would drastically cap the growth of Uber and other for-hire cab companies, adding his name to a growing list of Democrats criticizing Mayor Bill de Blasio's efforts to curb the industry.
Like Comptroller Scott Stringer, Mr. Diaz argued a study should occur to determine whether the growth of Uber is contributing to a spike in roadway congestion before any bill is passed
"Technology has significantly changed the taxi industry in this city, and a study of that impact is certainly warranted. However, such a study should be enacted prior to placing any caps on growth on any segment of the taxi industry," Mr. Diaz said in a statement "The legislation before the City Council is flawed, and would have the unintended consequence of inhibiting the growth of the livery car services my borough and much of the city relies on for transportation."
Mr. Diaz said the legislation, set to be voted on tomorrow, should be withdrawn and "a thorough study of Uber and the entire industry should be done before any cap is considered."
A Diaz spokesman said livery cab drivers fear their livelihoods will be at risk if the whole for-hire industry is capped and regulated. Allies of Uber and the company itself have argued Mr. de Blasio, who has knocked Uber for clogging Manhattan streets and doing little to protect their workers, is killing thousands of jobs for minorities and low-income New Yorkers. Two big-name celebrities, Kate Upton and Ashton Kutcher, recently took the mayor to task over social media.
But council members say the two bills, one of which would mandate a traffic study, have enough votes to pass. A de Blasio spokesman pointed out that data Uber provides to the Taxi and Limousine Commission shows they made 1,169 trips per day in the Bronx, out of 76,031 citywide. Outer borough green taxis made 4,058 trips in the Bronx, out of their 55,399, according to the de Blasio administration.