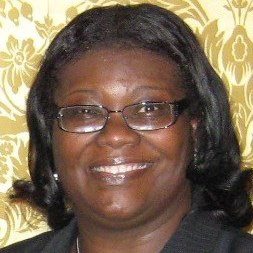 An assemblywoman elected just last year is the leading candidate to fill the Brooklyn State Senate seat vacated by John Sampson.
Assemblywoman Roxanne Persaud, a low-key ally of Brooklyn Democratic Party Chairman Frank Seddio, is the top contender for the Democratic nomination in the special election, sources say. Mr. Sampson was forced from his eastern Brooklyn seat last week following a conviction on corruption charges and a November special election is expected to be held to replace him.
In a special election, the local Democratic and Republican organizations nominate a candidate, foregoing open primaries. In the overwhelmingly Democratic district spanning the neighborhoods of East New York, Canarsie, Bergen Beach, Mill Basin and Sheepshead Bay, the Democratic nomination should be tantamount to victory.
But Ms. Persaud, who ran unopposed a year ago and has maintained a low profile since, could face a challenger with a much bigger megaphone. Assemblyman Charles Barron, a self-identified Black Panther and former city councilman, told the Observer he is considering running for Mr. Sampson's seat on a third party ballot line.
The charismatic Mr. Barron is a proud political radical with a deep well of support in East New York, though he has run unsuccessfully for higher office before. Ms. Persaud, who declined to comment, has never run in a competitive election but would benefit from Mr. Seddio's get-out-the-vote operation and a possible mobilization of white and more conservative Democrats against Mr. Barron.
For State Senate Democrats, Mr. Barron's election could be a nightmare scenario. Known for his controversial statements, including calling Police Commissioner Bill Bratton an "arsonist" and his praise of controversial Zimbawean President Robert Mugabe, Republicans could tie Mr. Barron to moderate Democrats running in right-leaning suburban and upstate districts next year. Ms. Persaud would be a better fit for the Democratic establishment, observers say.
Other Democrats angling for the nomination are former City Council candidate Mercedes Narcisse, former Bloomberg official Sam Pierre, and Dell Smitherman, who unsuccessfully challenged Mr. Sampson a year ago.
Mr. Seddio did not return a request for comment.