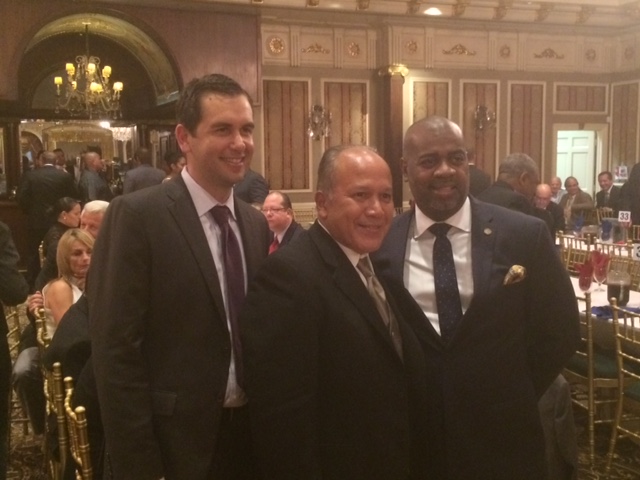 They came from all corners of Paterson and beyond, the friends of Mayor Jose "Joey" Torres, who traversed three floors of action at the Brownstone, stuffed their faces with lobster, and tried to drunkenly discern the mathematical fine points of a policy speech improbably delivered by the exuberant veteran.
"Rattling off numbers to a roomful of drunks," observed one source, who marveled at the mayor and the energy he amassed in the sprawling political palace.
Torres put on full display the tri-city plumage of Paterson, Newark and Jersey City, as Mayors Ras Baraka and Steve Fulop respectively paid homage. Baraka introduced Fulop, who in turn introduced Torres.
The place, sources said, was packed.
"I think the political establishment has come to the conclusion that Joey is going to be here for a while," a Democratic Party insider told PolitickerNJ.
The source was one of those rank and file battlers of Torres' candidacy last year, who now sees the mayor in full-fledged consolidation mode. Tonight proved it.