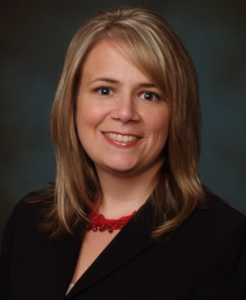 TRENTON – As the Burlington County Board of Freeholders approaches its 2015 election, Republican insiders see an opportunity for county Republicans to win back the two seats they lost in 2012 and get back to a 5-0 majority on the board. Burlington County Republican Committee Chairman William Layton and Republican strategist Chris Russell both see the race as a chance for Republicans to consolidate their influence in a crucial district before the national house contest in 2016.
Speaking to the possible impact of the county race on the congressional election in 2016, both described it as "critical" for Republicans on the board and for Congressman Tom MacArthur's (R-3) bid for reelection that year. His 2014 congressional challenger Burlington County Freeholder Aimee Belgard is fighting to keep her seat alongside fellow Democratic freeholder Joanne Schwartz. Belgard and Schwartz will be facing Republicans Kate Gibbs and Ryan Peters.
Senator Diane Allen (R-7) was more circumspect, saying, "I suspect the candidates feel it's a must-win."
As for whether the outcome of the race would serve as a bellwether for things to come on the national front in 2016, Allen was more cautious about proclaiming the Burlington County race a make-or-break moment, saying "I'm not sure whether it is one way or another." Allen pointed to likely increase in Democratic turnout during a presidential year as one factor that might mitigate the strategic benefits of a Republican victory on the board.
When asked whether Belgard might be positioned to run against MacArthur in 2016 following a victory in November, Allen said "[my] guess would be no. Just based on the fact that I think she's really focusing on this freeholder seat."
The 2014 race notably drew the attention of Jersey City Mayor Steven Fulop, who held and attended fundraisers for candidates Michael Schmidt and Tom Pullion. The question remains whether Fulop, or other Democratic gubernatorial hopefuls, will see an opening to exercise their clout and score political points for their own 2017 tickets.
On the possibility of Fulop offering similar support to the Belgard ticket, Allen said "I am sure that the folks who are going to be running for governor on the Democratic ticket, and there seem to be a whole bunch of them, are going to be looking for votes in different counties that will support them. So it's certainly a possibility."
Russell allowed that support from North Jersey could come into play for Democratic freeholders, but had doubts about the prudence of such a move. Russell pointed to polls conducted after Republican freeholders' victory in 2014 indicating negative perceptions of the strategy among voters. Said Russell, "Fulop tried to play, to spend some money, and got nothing to show for it. So there may be some second-guessing whether this is the right race to get involved in.
"The people of Burlington County aren't keen on having the mayor of Jersey City come in and try and affect races down in South Jersey," he added.