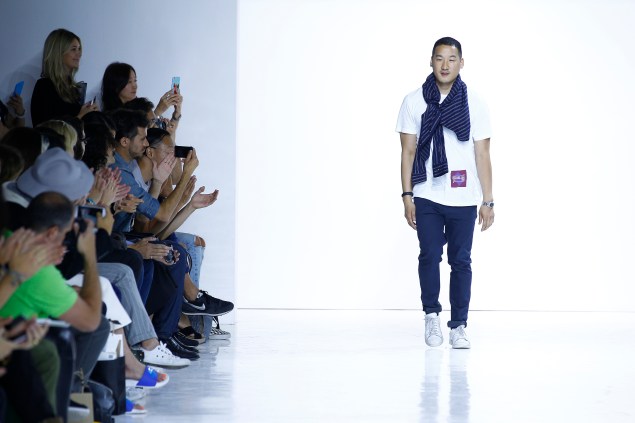 In 2004 Richard Chai made a name for himself by bridging the gap between the designer and contemporary space. He did so with delightful, feminine collections that featured modern layering, poppy prints and tailored accents practically made for the street style life. Like his counterparts Philip Lim and Alexander Wang, Chai came up during the pre-recession fashion heyday, when a new crop of designers were creating must-have collections with a more playful spirit than the major American designers of the time. More than 10 years later, Chai has evolved his namesake collections to feature both women's and men's—the latter takes on a more classic aesthetic with moody hues and traditional styles. Yesterday he showed his Spring 2016 Menswear collection at the first-ever New York Men's Fashion Week. This marked the first time in five years that he has separated the two categories. We sat down the designer to get his take on this exciting week ahead:
New York Observer: Why did you decide to show your men's collection separately from women's? What is the benefit?
Richard Chai: The benefit of showing men's in July separate from women's is not only that the men's collection has its own platform, but that from an operational point with the company. Men's market is in July and to show in September and wait for orders in October has us lose about three months on producing the collection to be in stores by January.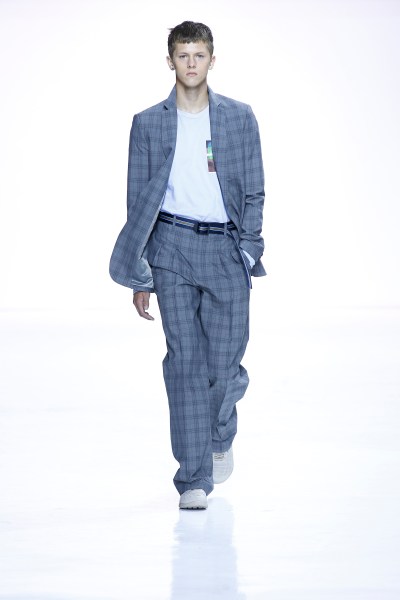 NYO: Do you feel that this new fashion week is symbolic in some way? That there is more emphasis on men's now than before?
RC: American menswear designers are important in a global sense and to not have its own designated show calendar does not make sense both as an industry, but also for operating a business. To sell a collection in July and then show in September to receive additional orders in October only delays the production process.
NYO: Why do you feel now is the right time within your brand to re-introduce men's?
RC: It doesn't feel like so much as a re-introduction to me, but more as giving my men's collection its own arena to shine.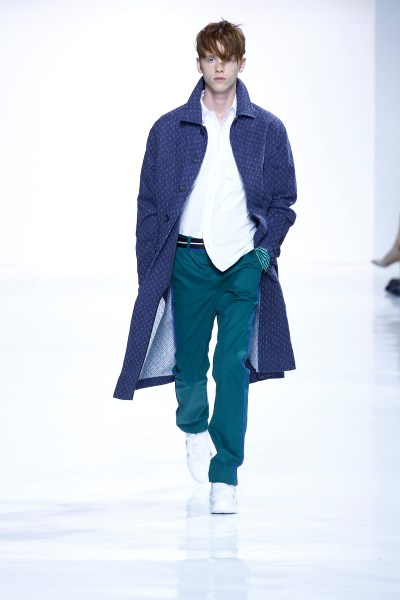 NYO: How would you differentiate the inspiration or aesthetic between your men's and women's collections?
RC: There is certainly synergy between the two collections, but when it comes down to specific references, that's where it differs. The energy, vibe and aesthetics overlap.
NYO: What was the inspiration behind this collection?
RC: The inspiration for my Men's Spring Summer 2016 Collection is 'Suburbia,' as in the idea of youthful individuality in the suburbs where people are usually the same.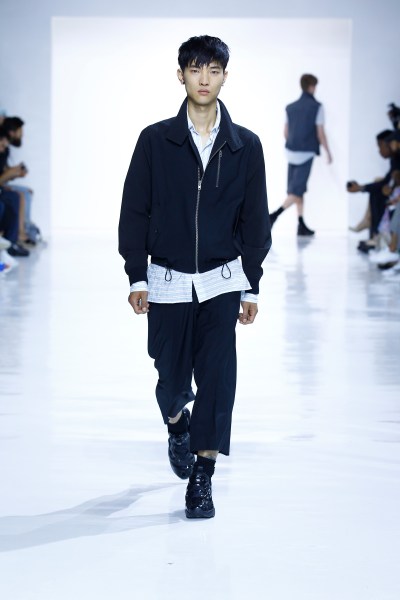 NYO: Can you describe your design process and how has it evolved over your tenure as a designer?
RC: My design process always starts with a mood and energy. It's not necessarily based on images and reference photos. It's more about creating a certain spirit in the clothes for that season. I think I have learned to be more exact and edit things along in my process versus when I first started.
NYO: What do you hope to see come from the Richard Chai name? What do you want people to know?
RC: When my customers purchase a garment of mine, I want to ensure that they feel a sense of nostalgia from their past, and essentially create a personal reference for them. I also wanted to create contemporary pieces that can work into their everyday lives. For me, I hope my brand and name garners an emotional response. I want my customer to really love what they wear and interpret it in an individual way.