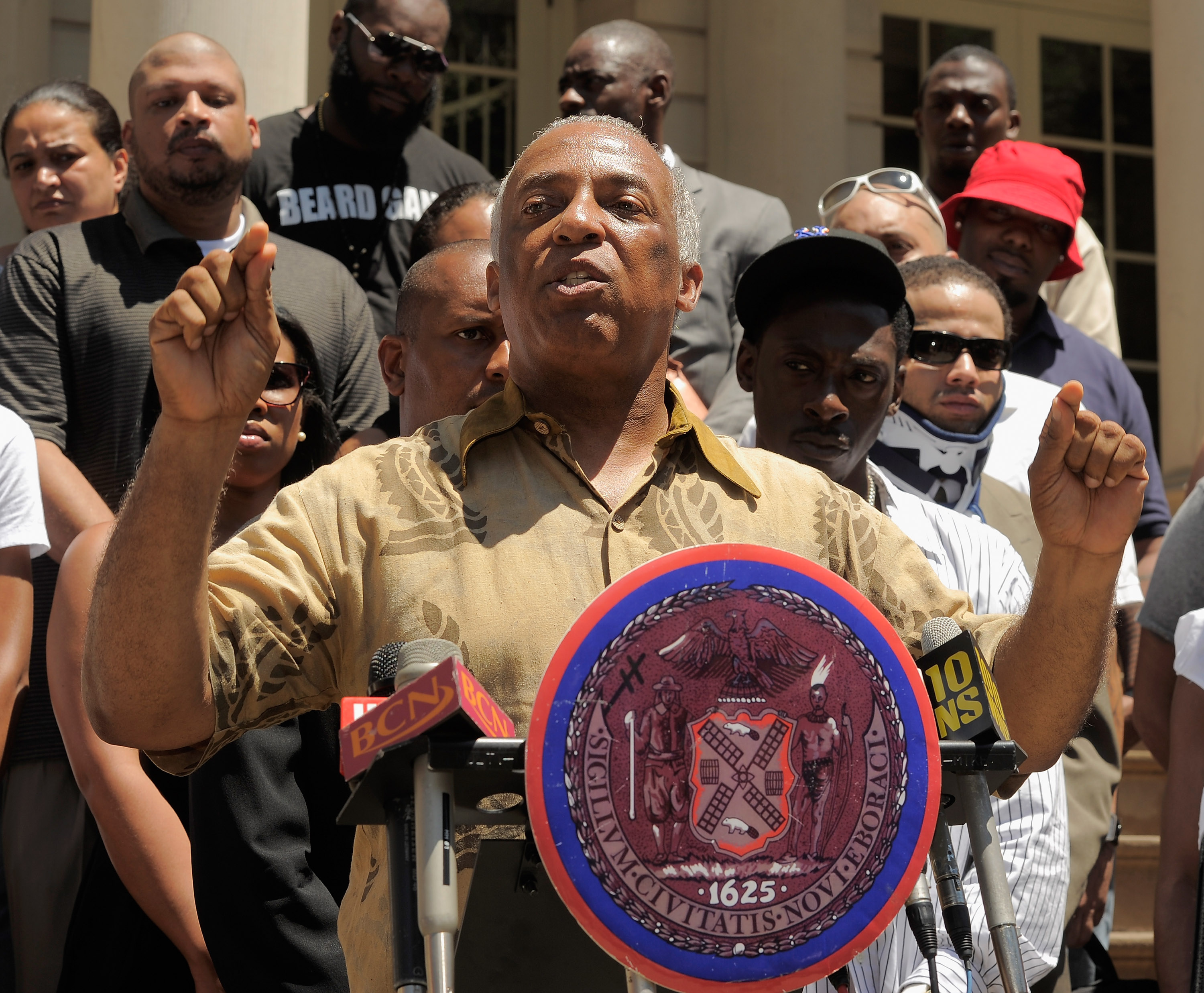 Does Charles Barron want an Albany upgrade?
The Brooklyn assemblyman, a Democrat and self-identified Black Panther, is contemplating a bid to replace former State Senator John Sampson, who was forced from office following a conviction on federal corruption charges last week. Mr. Barron insisted he was waiting a few days to make a decision "out of respect" for Mr. Sampson's family, but said his political organization, Operation P.O.W.E.R., urged him to get in the race last night.
"We did not want to be like political sharks," Mr. Barron told the Observer this morning. "The organization wanted me to consider running and I told them that I would, that I would make a definite decision either by the end of this week or by the very beginning of next week."
The special election to replace Mr. Sampson is likely to be held in November and Mr. Barron, a proud radical, is not being considered by the Brooklyn Democratic Party. Operation P.O.W.E.R. has a substantial presence on the local county committee that will select the Democratic candidate, but party boss Frank Seddio and his allies control the majority of the seats.
In the overwhelmingly Democratic district, the nomination could be tantamount to victory, but Mr. Barron said he would consider a third-party run.
His high name recognition in the East New York portions of the district–he served 12 years in the City Council before he was elected to the Assembly last year—could make him competitive in November. (Mr. Barron's wife, Inez, replaced him in the City Council.)
"We would re-evaluate no matter what. As you know, we're not controlled by anyone, unions, or county," he continued. "We are looking for more radical candidates, that are radical, that are honest, that have integrity and that are independent."
Adding that too many elected officials are controlled by unions and the Democratic machinery, he said the district is in a "crisis." "If you look at the police brutality and the killings, and you look at the massive unemployment and poverty and wealth and income inequality … We need radical and effective leadership that's going to prioritize people over the party, that's going to prioritize human need over human greed."
Several contenders have emerged already for the Democratic nomination. Insiders tell the Observer that Samuel Pierre, a former Bloomberg administration official, and Mercedes Narcisse, a small business owner and former City Council candidate, have both asked the county committee to nominate them. Mr. Seddio is also considering elevating a close ally, Assemblywoman Roxanne Persaud, sources say.
Dell Smitherman, a candidate for the seat last year, told the Observer he was undecided about running again yesterday but had previously said he was interested in seeking the seat on the Working Families Party line.
The eastern Brooklyn district spans the neighborhoods of East New York, Canarsie, Mill Basin, Bergen Beach and Sheepshead Bay.