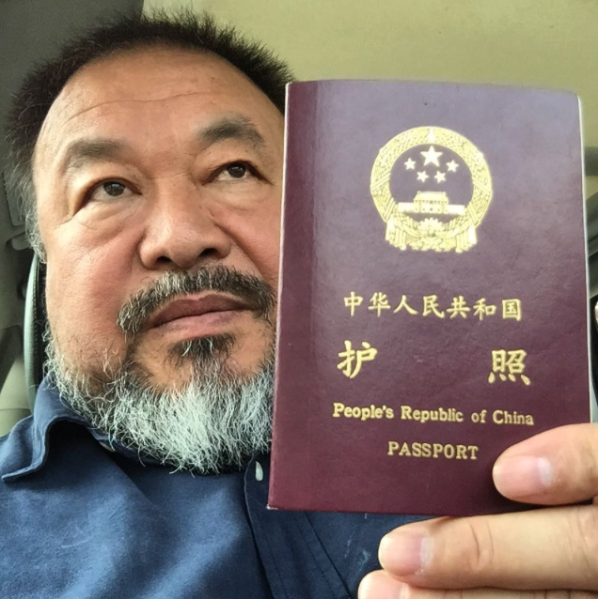 The People's Republic of China has finally returned artist and outspoken dissident Ai Weiwei's passport, effectively allowing him to travel freely in and out of the country. Mr. Ai announced the news by posting a photo to his Instagram account on Wednesday morning, with the message "Today I got my passport."
Mr. Ai has been an outspoken critic of the Chinese government on his blog and social media and his large-scale art projects frequently touch on human rights issues–a sensitive spot for the PRC. Four years ago, Chinese authorities arrested and jailed the artist, in addition to seizing his passport.
The artist is perhaps best known for designing Beijing's Bird's Nest stadium for the 2008 Olympics, and has had major exhibitions at London's Tate Turbine Hall and Brooklyn Museum. He opened his first solo show in China since 2011 in May, which garnered positive attention from Chinese and international media.
The artist is set to have a solo exhibition at London's Royal Academy of Arts in September. The Royal Academy's artistic director sad in a statement, "We are delighted to announce that he will be joining us as we finalize the installation of his exhibition."
New York-based, Cuban artist Tania Bruguera has faced her own troubles with travel in and out of Communist countries in recent months. In December 2014, she was arrested in Cuba after attempting to complete a performance on Havana's Plaza de Revolution, and her passport seized. Last Monday, Cuban officials returned her passport, but the artist has refused to leave the country to return to New York until she is provided with a legal document assuring that she can return.