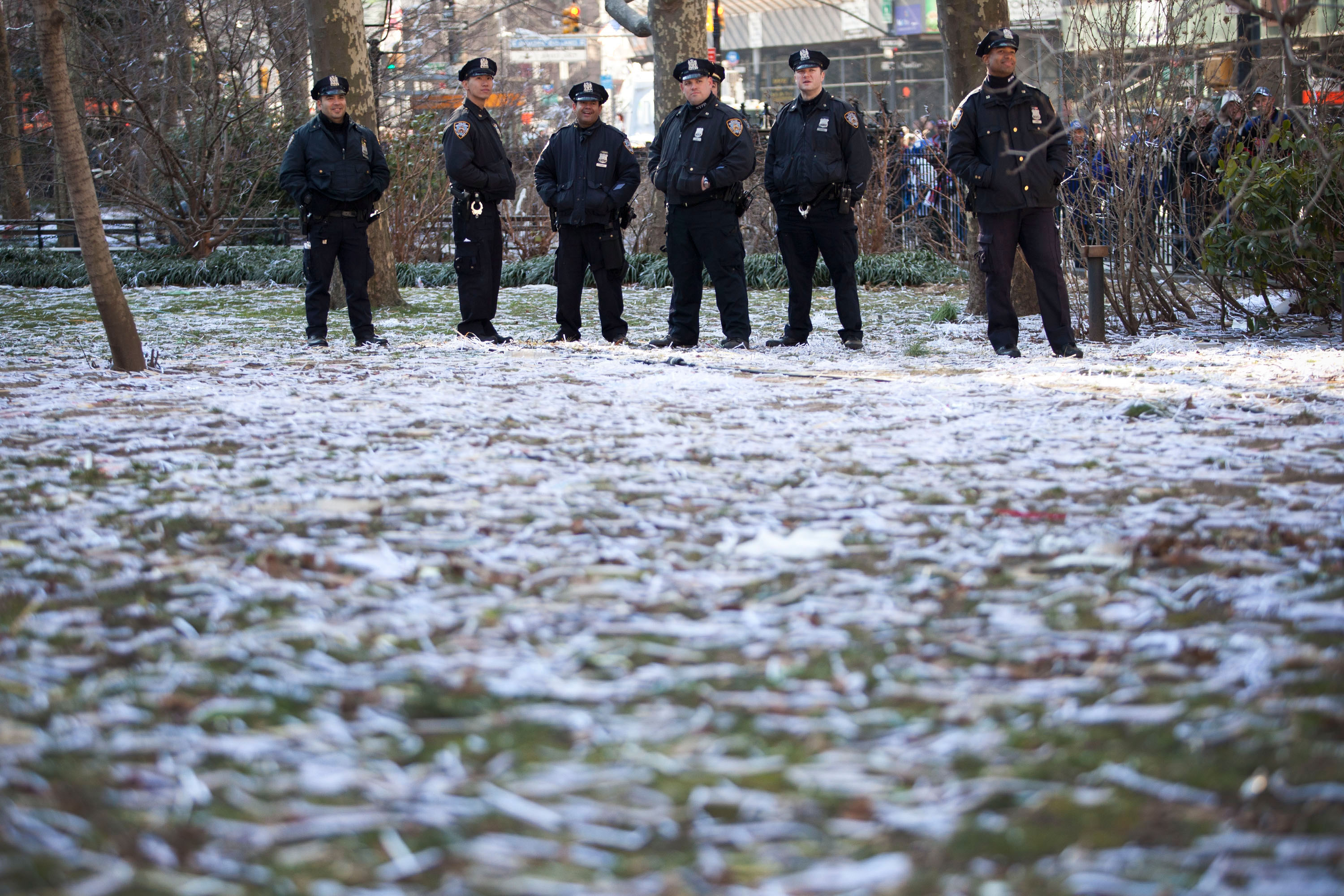 Goal!
The U.S. Women's National Soccer Team will become the first women's athletic squad to ever be honored with a ticker-tape parade through downtown Manhattan's Canyon of Heroes Friday after their thrilling Women's World Cup win Sunday night.
The news comes just a day after Manhattan Borough President Gale Brewer beseeched Mayor Bill de Blasio to give the women the honor, and a day after Mr. de Blasio's spokeswoman Karen Hinton said they were looking into the logistics of making it happen.
The city has held ticker-tape parades for everyone from foreign royalty to freed Iranian hostages—but over the last two decades the honor has been given only to New York-based sports teams who won championships, baseball's New York Yankees and football's New York Giants.
The parade will step off on Friday at 11 a.m., with the route along Broadway from the Battery to City Hall. Among attendees will be the World Cup champs, Mr. de Blasio, and "special guests."
There will also be a "special program" at City Hall to honor the team. To sign up for a chance to attend that event, soccer fans can visit nyc.gov/parade or call 311 tomorrow, July 8, between 2 p.m. and 4 p.m., according to the mayor's office.
Earlier today Gov. Andrew Cuomo—whom Mr. de Blasio recently accused of pursuing political vendettas that hurt the city—said he supported the idea of the parade and his office had reached out to City Hall to assist in setting it up.
The women's team defeated Japan in the World Cup finals Sunday night, with the team scoring four goals in the game's first 16 minutes—three of them scored by Carli Loyd, a New Jersey native, in the fastest hat-trick in Women's World Cup history.