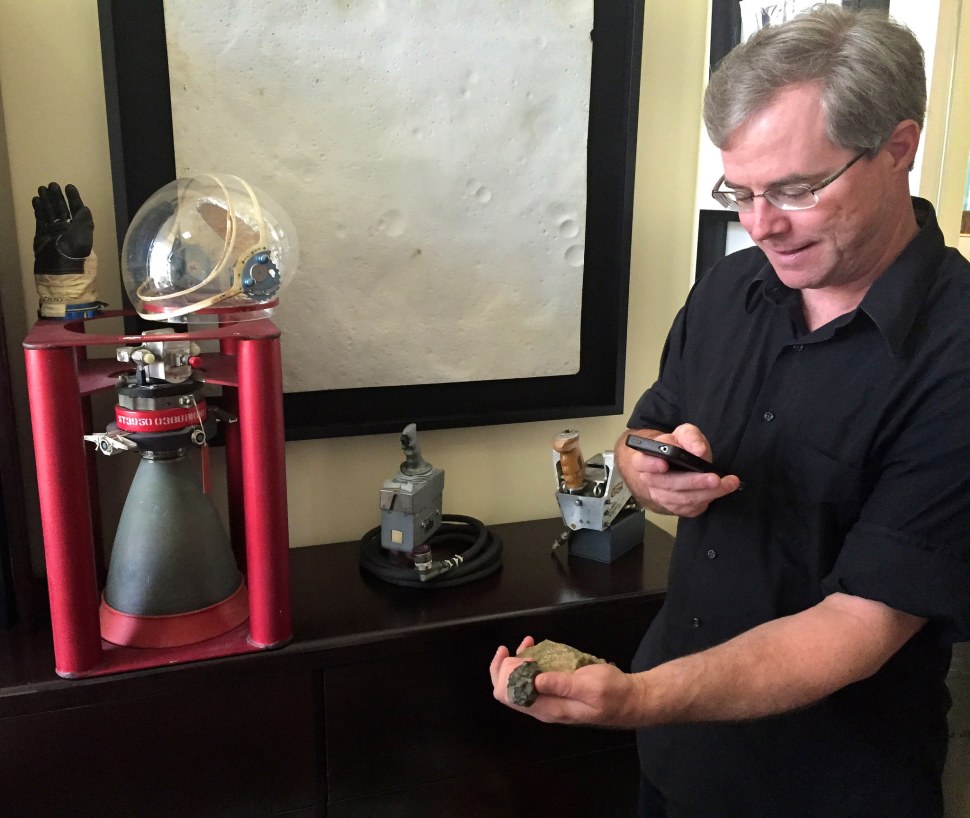 This is the merchant-facing half of an Observer investigation into the e-book summary business. See the consumer-facing half here, exploring the different reasons readers buy summaries.
Andy Weir, author of bestselling novel The Martian, knows that there are people out there making money off of e-books that summarize his novel. "I've seen a few of the summaries for sale, but I haven't read them," he told The Observer via email. "I don't mind. They act as free advertising." His book will get the Hollywood treatment this fall, with a film version starring Matt Damon.
There's a robust business going in summarizing popular books. Devices for reading digitized volumes (from e-readers like the Kindle to tablets like the iPad) have dramatically expanded the potential market for shorter versions of full length books.
Since the company that defines this market is Amazon (AMZN), we've focused on the summary business as seen through the Kindle Store, but these summaries can be found for sale on Google Play, Barnes & Noble and in the Apple Store. Some companies even have their own channels.
We looked into 10 different companies selling Kindle content, which varied wildly in size, from a catalog of 8,345 summaries (in the case of Book Rags) to defunct operations that only put out five titles.
"Every time a new format comes along, we look at it and try to figure out how to use it to deliver information."
In fact, one company, Instaread, has even raised seed funding, the first company we've found that is taking the startup approach to this business. Other companies in the space pre-date the startup approach. Of the ten companies, most of them have no web presence other than their titles for sale on the various sites, so the Observer was unable to attempt contact. BookRags did not reply to a request for comment and Instaread declined.
Amazon doesn't have a category just for summaries, so we may not have found all the main companies. Nevertheless, there should be enough companies discussed here to give a sense of this parallel literary economy.
Which books get summarized?
It's a little hard to say. Sales volume is not a reliable predictor of which books will get the summary treatment. We looked at the ten most popular e-books in the Kindle store at the beginning of July and found that only three of the top ten had any summaries published for them yet. Those that did, had several versions.
Here are the three bestselling e-books from that list that had summaries.
"Personally, I think competition is great. I think the more there are, the more awareness it creates. The more awareness there is, the more people look at their options."
Right now, each title's e-book is selling well below the typical $9.99 price of a mainstream e-book on Amazon. Their summaries are listed anywhere from $0.99 to just under the book's digital cover price (though the BookRags summary of Green's novel is selling for $9.99, $6 over its current cover price).
The book we found in our search with the most summaries was The Life Changing Magic of Tidying Up, by Marie Kondo (2014, Ten Speed). Nine different companies have offered summaries of the book. Ms. Kondo did not return a request for comment.
Several of the companies we looked into do a mix of fiction and nonfiction. Book*Sense (85 summaries) mostly does popular fiction. InstaRead does both, as well, but it had one innovative title unlike any others we found: a single volume that summarizes 25 of the New York Times bestsellers so far this year.
20 years of e-book summaries, starting with PDFs
Robert Belbin, founder of Business News Publishing (online at Summaries.com), gave the Observer his take on an industry that he first started exploring in 1995, during a phone call from New Zealand. His firm now offers 840 titles. Mr. Belbin's firm summarizes business books. Other companies shrink novels, self-help and all kinds of non-fiction books. The books that get summarized aren't always the heavy stuff, either. We've seen beach reads get the analytical treatment.
Mr. Belbin says that over a thousand business books come out every year. His customers don't have time even to read the best of them, so they rely on his company to find the most helpful books and reduce them down to versions that can be read in 30 minutes.
The company pre-dates Kindles; however, it has always used PDFs, so it has been in e-books since their earliest incarnation.
"Every time a new format comes along, we look at it and try to figure out how to use it to deliver information," Mr. Belbin said.
In fact, the company is moving beyond e-books. It has an audio option now. Soon, the company will add video. It will take the existing audio recordings and add simple graphics and animations, to give customers something to focus on their eyes on as they listen.
His company is also working with software engineers to make interactive versions, so that users have to think through concepts and answer questions or complete exercises in order to move to the next part of a a summary.
But are summaries good for writers?
Do summary providers rob authors of sales, or are they enhancing readers' experience of books?
The real answer is probably a little bit of both, but more the former. Dig into enough reviews of summaries and you'll find lots of people who bought them believing they were the full book.
Some companies go out of their way to make it clear that they are not selling the original book. For example, at the top of the product notes for a summary of Janet Evanovich's Takedown Twenty (a novel about a bounty hunter in New Jersey), BookBuddy writes, "WARNING: This is an unofficial reading sidekick designed to heighten your enjoyment … Do not buy this sidekick until you first have a copy of the original work."
Who are the readers that don't want to read "the long version"?
Mr. Belbin said that there are authors who send his company copies of books in hopes that it will publish a summary e-book, because they believe summaries help with sales, as Mr. Weir suggested above.
So are summary companies robbing authors of their intellectual property? Mr. Belbin doesn't think so, but he also argues that his company adds value to the ideas by applying a specific approach to boiling down books.
"You can't copyright an idea. If you tell me an idea and I go away and express that idea in my own words, it doesn't break your copyright," Mr. Belbin said.
Business News Publishing visualizes the crux of the books it shortens. It asks its writers to put the concepts into some kind of diagram that readers can return to again and again in order to better grasp the central concept the book attempts to explore.
Developing a particular approach to summaries, as his company has, is a trait that the best and most successful summary companies have in common. They don't sell collections of quotes from the book, or what he called a Readers Digest approach.
Here's an example of how Business News Publishing approaches a summary visually: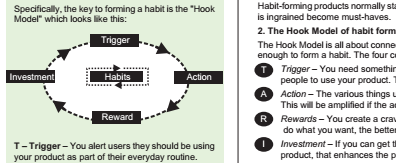 There are people who would never buy a 300 page book, ever, but would buy a thirty minute version. By serving those readers, summary companies are not robbing publishers of sales they were never going to close. In fact, some authors are catching on to this point. When rights to publish one of his more successful books, Merchants of Debt, converted back to him from a traditional publisher, author George Anders worked with book consultants to publish a shorter version of his own book, he explains in Forbes.
As publishing digitally becomes easier, more people are getting into all facets of that industry, including making e-book summaries of mainstream books. Mr. Belbin is glad to have these other companies entering his industry. "Personally, I think competition is great. I think the more there are, the more awareness it creates." Mr. Belbin said. "The more awareness there is, the more people look at their options."