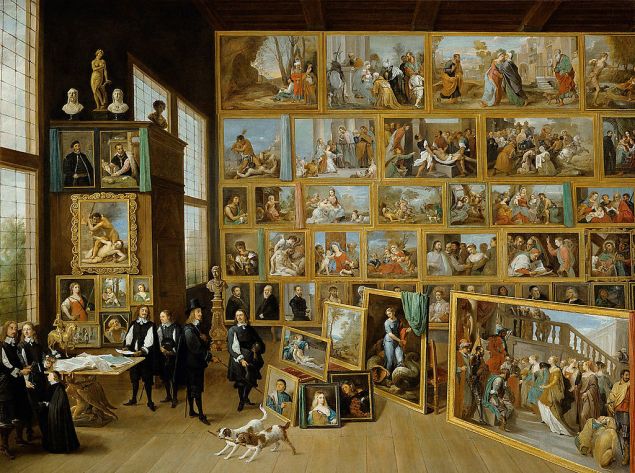 The 25th annual Artnews Top 200 Collectors list is out, and it is full of new and familiar names alike.
Thanks to international growth, the art market has swollen to unprecedented proportions as of late. Evidence of this can be seen in the flurry of auction records for modern masters like Pablo Picasso and Francis Bacon, that have been accumulating since the beginning of the year as anonymous bidders frantically phone in their bids from all corners of the world. This unquenchable thirst for art has trickled down to the contemporary galleries as well, where the work of unknowns (on the backs of rumored sales to powerful collectors) have been known to shoot up to as much as triple the price from six months before.
This year's list of 200 is both thorough and eclectic. Mega-collectors like Dakis Joannou and Eli Broad remain fixtures, and masters of the banking, real estate, and manufacturing industries are still strongly represented.
Yet there are also 26 first-times on the list, further proof of the market's steroidal expansion.
Some notable newbies include German software magnates Sabine and Hasso Plattner, billionaire Greek shipbuilder George Economou and actor extraordinaire Leo DiCaprio. But the real story here is how many new collectors to the list hail from Asia or the Middle East—10 of the 26 newcomers to the list.
Collectors that live full or part time in New York City still comprise a large chunk of the lineup: 44 of the 200 entries. They range from powerful names such as cosmetics magnates Jo and Ronald Lauder to new names like neurosurgeon Frank Moore and his wife Nina.
If you didn't make the list this year, don't fret. There are still plenty of masterpieces for sale.