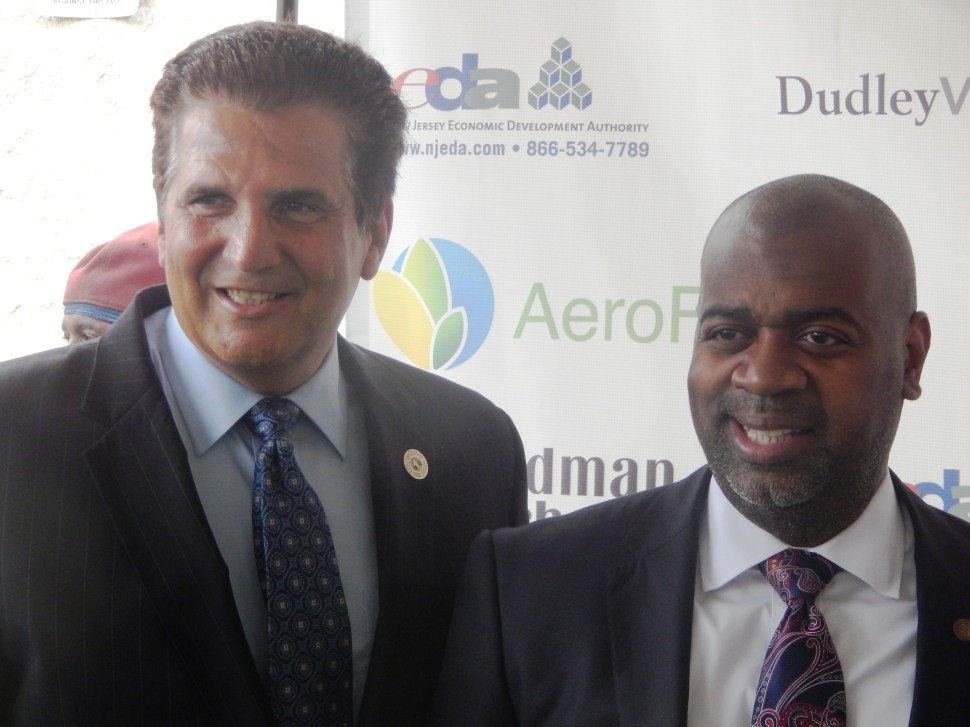 WEST ORANGE – Essex County Executive Joe DiVincenzo acknowledges that it's early, but insisted he believes if and when the time arises for former Secretary of State Hillary Clinton to choose a running mate, the heavy favorite in the developing 2016 Democratic Presidential contest would have a very good fit in U.S. Senator Cory Booker (D-NJ).
"I still think he'll be a great VP candidate," DiVincenzo told PolitickerNJ. "He should definitely be on a short list."
Last week, U.S. Rep. Bill Pascrell (D-9) told PolitickerNJ that he believes the New York/New Jersey home bases of Clinton and Booker respectively paired on the same national ticket would lessen the likelihood of Clinton choosing Booker. DiVincenzo disagrees, arguing that Booker is one of those rare politicians who transcends region.
"I don't think the fact that he and Clinton both come from the Northeast is a factor at all," said DiVincenzo, sitting in McLoone's Boathouse Tuesday afternoon with his chief of staff, Phil Alagia. "Cory has relationships around the country."
The executive said he has campaigned with Booker outside of New Jersey an noted energized crowds. "No one campaigns like Cory and she [Clinton] is going to need help," said DiVincenzo. "Listen to me, everyone says the Republicans are killing each other. Look, when that all clears, it is going to be a competitive election, and Cory would be great on a ticket with Clinton."
Establishment players within the Democratic Party continue, too, to discuss the possibility of the Essex-based Booker shaking up the field and running for governor in 2017, but neither the senator nor sources close to him give any indication that he would pursue that career path.