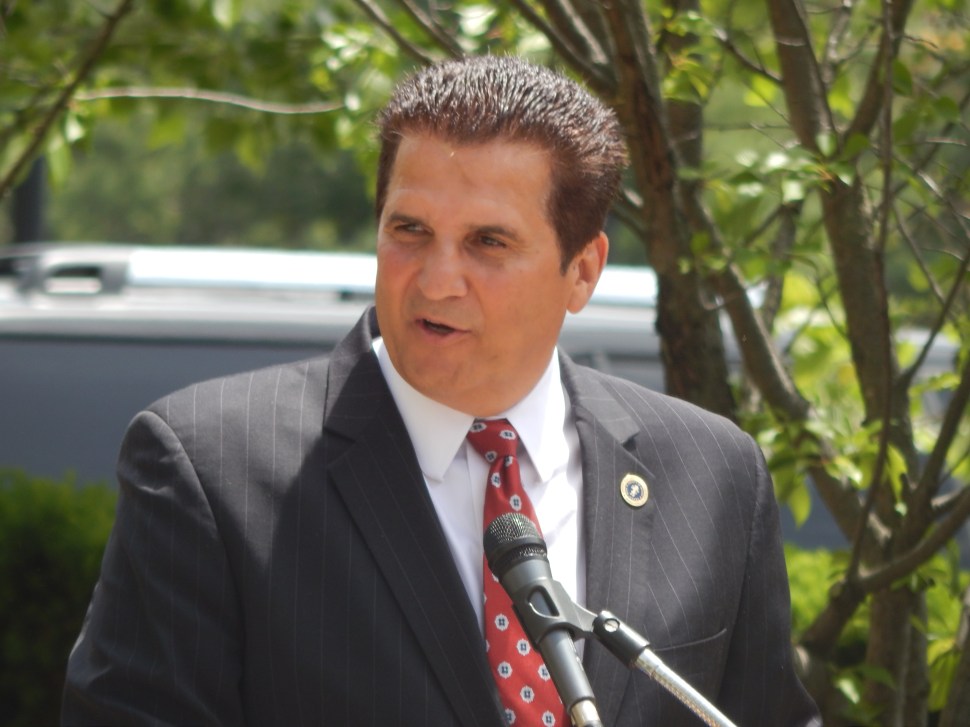 WEST ORANGE – Essex County Executive Joe DiVincenzo upbraided former U.S. Senator Bob Torricelli for what he sees as Torricelli's visible eagerness to hit the campaign trail for a U.S. Senate seat while U.S. Senator Bob Menendez (D-NJ) fights federal corruption charges.
"I'm very disappointed," DiVincenzo told PolitickerNJ a day after Torricelli worked the room at U.S. Rep. Albio Sires' (D-8) Liberty House fundraiser. "What he did yesterday was very wrong. Menendez is our senator.
"I'm very close to Bob Torricelli (pictured below)," the county executive added. "I supported Bob, and he supported me. But the way he is out there right
now is wrong. Remember when he dropped out? Before that – during the 12 days of Torricelli, I supported him. No one was campaigning against him. It's wrong what he's doing. It's very disrespectful. The next election is in 2018. Bob's a fighter and what we should be doing now is supporting him."
Criticized within his own party for backing the reelection of Republican Governor Christie in 2013, DiVIncenzo and Menendez have a political relationship that goes back 25 years.
"He's very good at his job, whether it was in the U.S. Congress or in the U.S. Senate," DiVincenzo said. "I expect to run with him again in 2018."
DiVincenzo said Torricelli's uptick in appearances while Menendez wrestles with an indictment sends the wrong message.
"Maybe by saying this now I can get him to stop this," DiVincenzo said of Torricelli. "It's so disappointing. I was with Bob [Torricelli] from the beginning, since when he first ran. But he's made a big mistake."
The county executive wouldn't comment on the status of Menendez's case, but noted that "He's working his ass off."
"He's doing his job," he added of Menendez. "He's speaking on very important issues with knowledge that no one else has but him."
Torricelli has supported Sires in the past, but sources at the event did express concern about what they identified as the former senator's table-to-table politicking. Talk circulated about similarities between the two senators. Both men developed reputations as formidable Democratic Party go-to-guys.