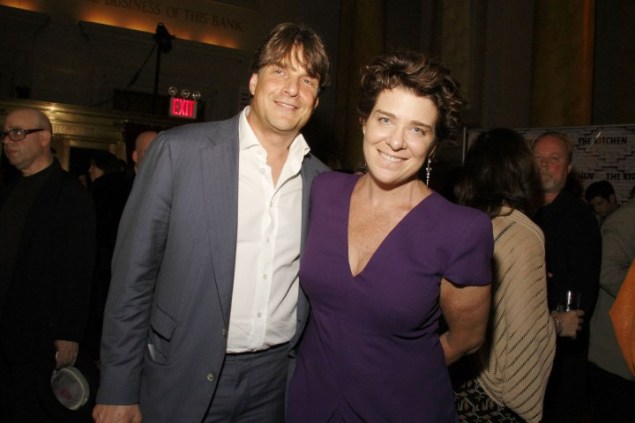 With this property transfer, I thee divorce. Melissa Schiff Soros, the soon-to-be ex-wife of scion Robert Soros, has paid her estranged husband $10 million for the privilege of taking possession of the townhouse they once shared at 263 West 11th Street, city records show.
The couple, who are in the midst of a messy divorce, have provided the tabloids with some delightful fodder of late, including reports that Mr. Soros, the eldest son of George and president of his father's $28 billion firm, canoodled with his 29-year-old girlfriend in front of his wife on a eight-hour-plus flight from Italy.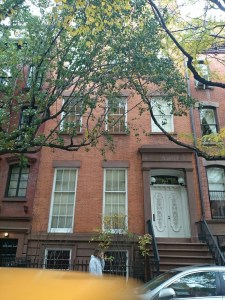 The marriage foundered after Mr. Soros allegedly had an affair with model/"naked artist" Meredith Ostrom (who paints by rolling around a canvas naked in covered in paint), which sparked a lengthy court battle over how to divide up the very serious marital assets the Soroses had built up over the course of the their 22-year marriage. Ms. Schiff Soros' lawyer has argued that the prenup is ambiguous. And we're guessing the transfer of funds from Schiff to Soros is merely a perfunctory lob in what is likely to be an avalanche of assets flowing Ms. Schiff's way. (When your husband of more than two decades cheats on you with a "naked artist"…).
The couple also owns a country house in Rhinebeck, N.Y., and a $9 million waterfront "cottage" in Martha's Vineyard.
Ms. Schiff Soros, a filmmaker and photographer, apparently had a strong desire to hang onto their charming West Village townhome, broken or not. The house is notable for being where Thomas Wolfe wrote the first draft of his novel Look, Homeward Angel. The couple bought the house in 1993, a year after their marriage, according to city records, though the price they paid was not recorded; the Soroses have two college-aged children who might presumably wish to return to their old bedrooms.
Soros pere, meanwhile, has had his own troubles involving love and real estate. Mr. Soros' ex-girlfriend, a Brazilian soap opera star, embarked on her own lengthy legal battle after the titan allegedly reneged on his promise to buy her an Upper East Side apartment.