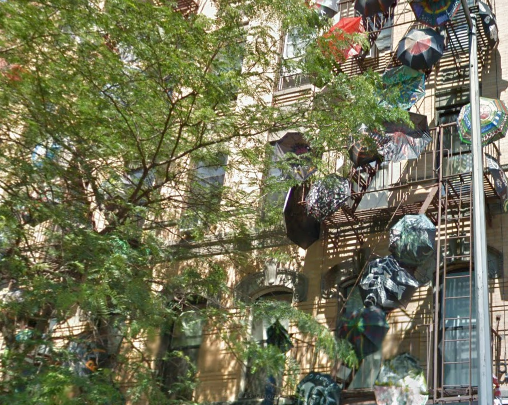 Given the never-ending subsidies that are part and parcel with the creation and preservation of affordable rental housing, low-income home ownership would seem an attractive alternative—the city subsidizes the cost of the housing once, then the apartment is kept affordable in perpetuity through restricted sale agreements.
But does it work in the most expensive real estate market in the country, where carrying costs for buildings with no amenities to speak of can be hundreds, or even thousands of dollars a month?
New York's HDFC co-ops were originally created when the city took over derelict rental buildings and sold the units to tenants for as low as $250 an apartment (over the years, the terms and ownership agreements have been varied; in some situations, former squats were folded into the program after years of autonomy). The program allowed low-income New Yorkers the opportunity to become homeowners and unlike subsidy programs like Section 8, where subsidies must increase to keep pace with a rising market, HDFC apartments remained affordable because of income-ceilings, sales restrictions and tax subsidies that helped keep maintenance costs low.
As co-ops, however, these are independent entities, and not all have shown themselves well prepared to manage an apartment building. At the moment, several HDFC co-ops are so in debt that they're at risk of foreclosure.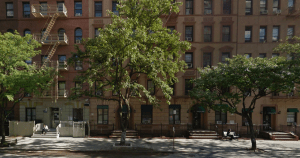 As DNA Info recently reported, the residents of an HDFC co-op located at 13-19 West 106th Street have filed a lawsuit against the co-op board, accusing the board members of mismanaging funds, failing to keep adequate financial records, and racking up debt, while running the building into a state of disrepair. The building owes over $143,000 in back taxes and almost $70,000 in water and sewer charges and has been plagued, they claim, by rat infestations and bed bug outbreaks. Board members, meanwhile, have allegedly been collecting monthly salaries ranging from $650 to $1,600. The apartment owners are also accusing the board members of using co-op funds to renovate apartments belonging to family and friends, as well as moving relatives into vacant apartments.
To combat the debt the building has amassed, board members are attempting to get a loan, sell a co-op-owned apartment, and raise maintenance prices—if they fail to pay the amount owed, the city can transfer ownership from the co-op to an affordable housing developer, who would turn the building back into rentals. Residents would be permitted to remain, but would lose all equity.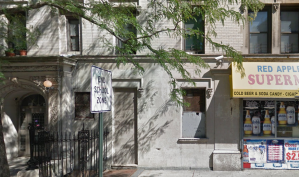 The situation is not dissimilar to that faced by residents at 501 West 143rd Street, who recently received a notice of "possible foreclosure" due to $3.2 million owed for bills, taxes and penalties, according to The Wall Street Journal. The building has received hundreds of violations and the board has stopped holding meetings or putting out financial statements. Residents, like those at 13-19 West 106th Street, displeased with the board's refusal to complete apartment repairs, filed suit to gain control of it in 1998 and 2007, but failed both times.
If the building does go into foreclosure, the outcome will be the same as for 13-19 West 106th—it will be turned into a rental where owners can remain as tenants, not shareholders.
Andy Reicher, the executive director of the Urban Homestead Assistance Board, or UHAB, told the Observer that the lack of regulation for these buildings can contribute to their ultimate failure. To combat this, UHAB advocates for city regulatory agreements for these buildings, in which low-income requirements for annual elections, insurance, and other rules are clearly defined, and a third party monitor is set up.
Mr. Reicher noted that it's a "difficult job to be on the board of one of these co-ops, to keep the co-op up and running and in compliance." With UHAB co-ops, the third party monitor does an annual review of the books and an annual physical inspection, as well as getting and distributing yearly financial statements and funding requirements—overall, making sure that the board is meeting the compliance requirement. At the same time, however, two-thirds of these limited-income co-ops have managed to keep their heads above water, according to the Wall Street Journal
The Lower East Side's Umbrella House illustrates how HDFC co-ops can thrive. Located at 21-23 Avenue C, it was an abandoned city-owned tenement that was taken over by squatters in the 1980s, who battled to stay in the building for years before the city agreed to transfer ownership.
Umbrella House follows the same HDFC rules limiting the income of the buyers and the profit the seller can make, according to a recent article in The Times, has elected board members, and reviews applications from potential buyers. In essence, it functions as a co-op, just as 13-19 West 106th Street 501 West 143rd Street were intended to.
At Umbrella House, however, the residents are able to be highly involved with all aspects of the building. They have the option to play a role in meeting potential buyers and taking part in the vote, which requires unanimity minus one, and they make decisions about renovations for the building together.
Perhaps most importantly, the building functioned as a community—the ideal of co-op living on any end of the economic spectrum—that took on responsibility, and the formal stamp of ownership, after they'd demonstrated the ability to be a functioning, unified entity.
Also, while resale prices are capped, they rise a set percentage each year, as do maintenance fees—something that has been an issue at a few of the other HDFC co-ops. To help keep building fees low, in 2007 Umbrella House turned some of the spaces into commercial storefronts, a solution agreed upon by the shareholders.
While the Umbrella House is unique among HDFC co-ops, its management style offers lessons for all the low-income co-ops. Co-ops can get in trouble when shareholders aren't able, for one reason or another, to be properly involved with the building, but as Mr. Reicher points out, "100% of HDFC co-ops were failed rentals. About 80% are doing okay, and that's 80% better than what they were able to do before."