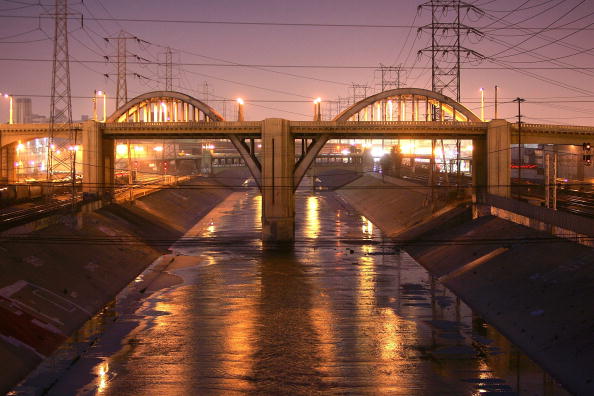 It's been a long 18 months in terms of wrangling over whether or not Los Angeles is a place comparably hospitable to artists. The debate caught fire last February, when Moby announced he'd chosen Tinseltown over the City that Never Sleeps because the latter was now ruled by money, and there was no "freedom to fail."
Fast-forward a year and even the New York Times—which had previously, generally, only mocked and derided the City of Angels as a cesspool of strip malls, freeways and pornography shoots—had even christened Los Angeles a creative hub.
Well, they're wrong, says an actual authority on la la land. The Los Angeles Times reports that, actually, post Lehman Brothers L.A. is just as crappy for artists as every other American metropolis: it's become a firmly stratified society of haves and have-nots, with soaring rents and homelessness.
On top of that, the influx of large galleries, like Hauser Wirth & Schimmel and Maccarone, isn't necessarily helping the local economy, LA Times staff writer Carolina Miranda points out—those exhibiting work are the same MFA'd, globally acceptable up-and-comers as show work in New York and the profits of such mega-galleries go to magnates who live and pay taxes elsewhere.
And while that seems to ignore Larry Gagosian, an Angeleno who has helped turn the city into a place of interest for the art world, it's real hard to argue with Ms. Miranda's conclusion: "It's great that culture types are reveling in this moment in which our city's output is drawing interest at an international level. But let's be honest about the limits of this so-called boom—and who it might be benefiting. Let's love L.A. by being critical of it. And maybe—just maybe—try to fix it too."