When Facebook Design Manager Caitlin Winner noticed that the "friends" icon on Facebook showed a woman being blocked by a man, she redesigned several Facebook icons to put women front-and-center.
In a blog post that went viral titled "How We Changed the Facebook Friends Icon" published on July 7, she explained her thought process.
"As a woman, educated at a women's college, it was hard not to read into the symbolism of the current icon; the woman was quite literally in the shadow of the man, she was not in a position to lean in," Mrs. Winner wrote.
Ms. Winner wrote that, when she became angry about the icon, a co-worker told her that "nothing at Facebook is someone else's problem." Realizing that she could take matters into her own hands, she re-designed the "friends" and "groups" icons, both of which showed women in the background, cut off by male figures. Soon employees across Facebook began to enthusiastically adopt the new icons.
Though Facebook's change is a step in the right direction, there's no reason why these types of icons have to remain static.  Websites and apps could vary their user icons, using a man sometimes and a woman other times, or customizing the icons to match the user.  Sites like Facebook and Linkedin could even vary the "groups" icons to show various combinations of men and women to make their sites more representative of their users.
In honor of Ms. Winner's much-needed update to Facebook, which is especially significant since women are often overshadowed in the tech industry, here are some other apps and websites we think would benefit from an upgrade to their user icons.  It seems like male icons are the default setting in websites and apps– why not change it up?
Linkedin
All of Linkedin's icons look a lot like they're supposed to be men.  The website should really consider adding some bobs and ponytails to the mix to represent women; making sure that women can visualize themselves aiming for their dream jobs is especially important to combat barriers to women advancing their careers.
Twitter
If Twitter wants to keep up with Facebook, they should consider taking a leaf from their book and using a woman icon for a change. (For at least fifty-percent of the population, the buzz-cut probably isn't an accurate representation of "me.")
Spotify
The egg-shaped heads of the Spotify icons don't look particularly like any men we know, but since common symbols use no hair for men and hair for women, we suggest that Spotify give these two some new 'dos.  After all, in 2014 female singers outnumbered male singers in Billboard's top ten songs– move over guys.
Instagram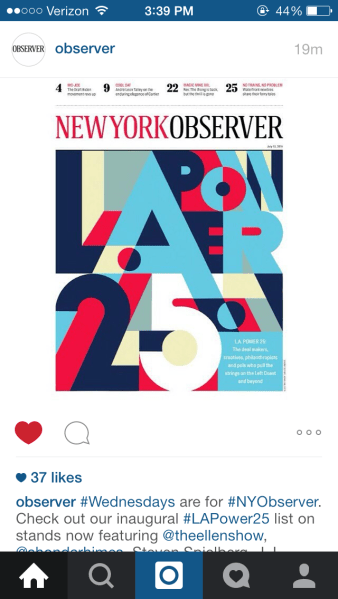 The Instagram user icon in the bottom right corner look suspiciously like a man– and you thought Instagram was girly!  Since sixty-eight percent of Instagram users are female according to Business Insider, so it only makes sense for the app to vary its icons to show women.
Venmo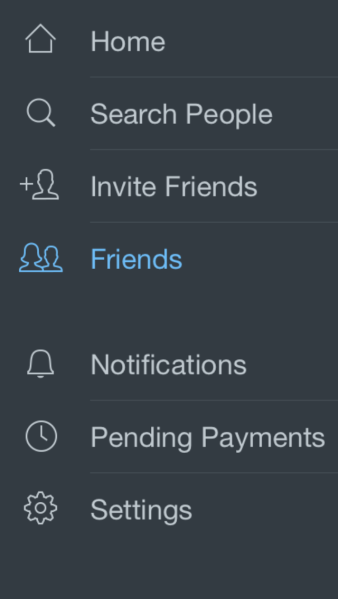 Women make 78 cents to every dollar that men make according to the US Bureau of Labor Statistics, but payment app Venmo already features both male and female icons in a show of equality.  Great job Venmo– we approve.
Nike Plus Running App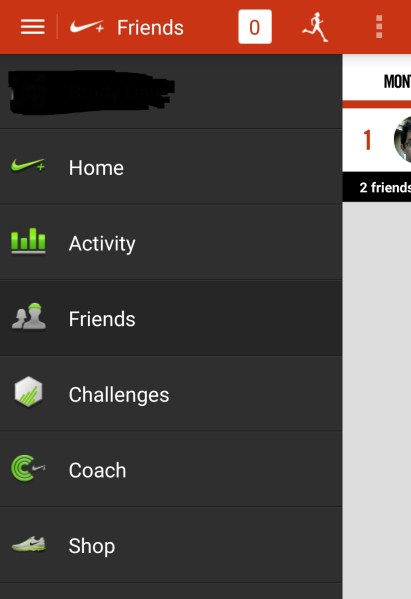 An interesting example, the Nike Plus running app shows both male and female icons running on different screens, a great way to make the app seem accessible to both male and female runners.  However, the "friends" icon closely resembles that of Facebook that Ms. Winner sought to change, with the headband-sporting male icon overshadowing the smaller female icon– perhaps they'll take a hint from Facebook and think about a redesign.  As a bonus, runners get encouragement messages from pop-start and runner Ellie Goulding– Nike definitely recognizes the power of female athletes.
Snapchat
Don't want to deal with choosing between male and female icons? Take a hint from Snapchat and their sexually-ambiguous ghost.