Still procrastinating your summer travel plans? Or are you just dragging your feet when it comes to packing your bags? Regardless, Thorsun's George Sotelo is here to help you out. This swimwear designer has made a name for himself, featuring buzzy prints on his smart swim trunks, all of which have an international flair to them. While the élan of these trunks are obvious, function is a hidden, but welcome, secret: each style features two exterior pockets and one interior one, which will come in handy on the international shores of Thailand and Brazil.
As a regular globetrotter, we thought it would be fitting for Mr. Sotelo to pick out the five best beaches around the world. Naturally, he chose locations where his swimsuits would feel right at home…
1. Parrot Cay in Turks and Caicos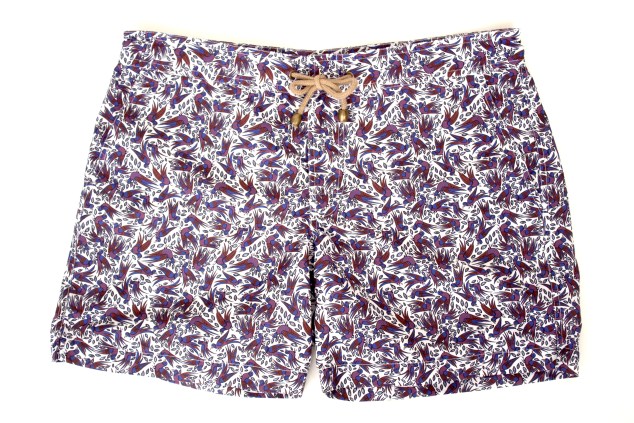 "I would wear
the Bird print
to Parrot Cay beach in Turks and Caicos, of course. I love how desolate this beach is. The extreme white sand and deep turquoise tranquil Caribbean
water
makes this place feel like a peaceful retreat from city life for me."

2. Surin Beach in Phuket, Thailand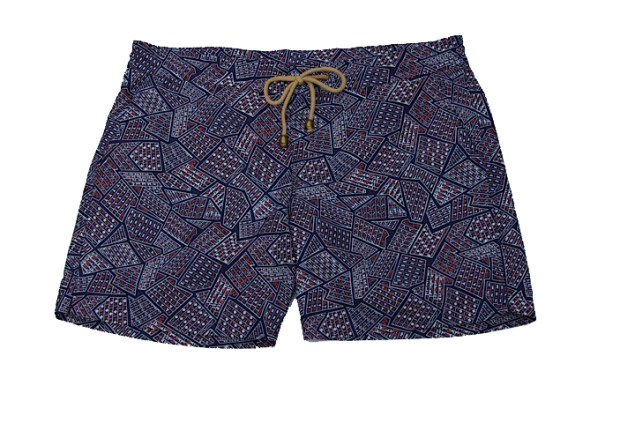 "I pretty much love any beach in Thailand because I find it all super exotic. You can always get an amazing massage, followed by amazing food, all without leaving the beach.
The Tile blue short
would be perfect there."

3. Ipanema Beach in Rio de Janeiro, Brazil 
"Obviously this is one of my favorite beaches in the world. There are so many reasons I love this beach. First of all, the scenery is so dramatic. Every posto, or numbered lifeguard tower, has a different culture and you can usually find me hanging around posto 9 1/2, which is a mixed cool crowd with some of the most beautiful people I've ever seen. To make a bold statement, I would wear this white wave print, because you want to be noticed on Ipanema Beach. Oh and the sunsets are magical especially after a few Caipirinhas!"
4. La Fontelina in Capri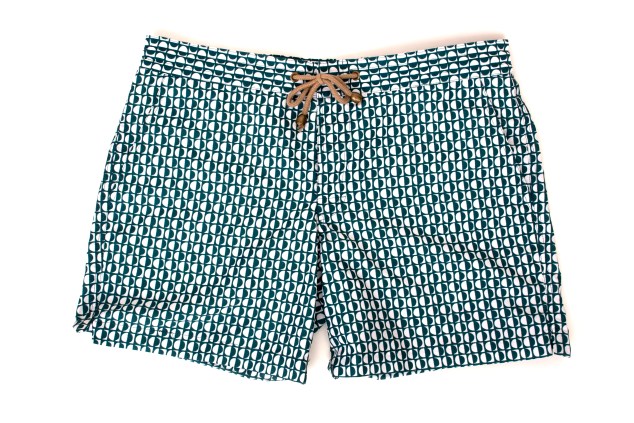 "The Luna print would be perfect for La Fontelina, which is one of the chicest places I have ever been to. The location is not easy to get to, but is beyond perfect and well worth the trek. You have to hike down the side of a mountain for about half a mile, which is pretty intense, but once you arrive, you are truly in paradise. You lay on your mat, drink sangria, eat the most amazing Italian food at the Fontelina Restaurant and take a dip in the water. The scenery is breathtaking, it never gets old."
5. Tulum, Mexico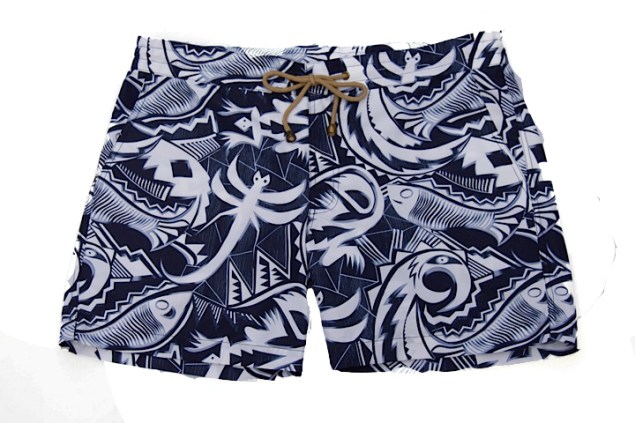 "Yes I know Tulum has been a bit overrun by New Yorkers and it might seem boring to say this is one of my favorite beaches, but if you go during the off season, you can really appreciate raw beauty of this magical place. The beach is a mix of a bohemian eco-enviroment and Mayan ruins, which make this beach truly special.
An animal print
would fit in nicely here."