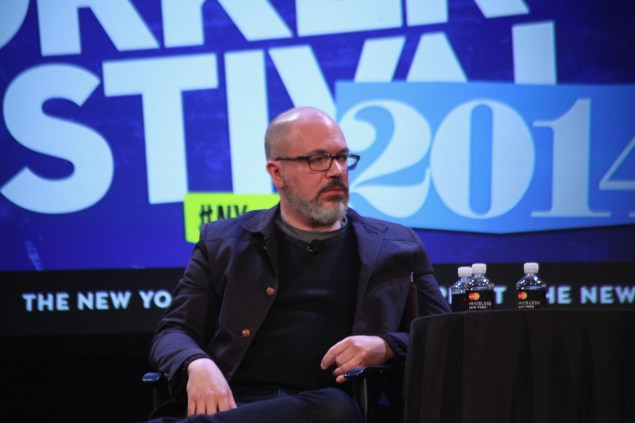 Sasha Frere-Jones, who left The New Yorker in January to join the annotation website Genius as its executive editor, is joining The Los Angeles Times. He will serve as the its cultural critic at large, according to a report in the paper.
Mr. Frere-Jones, who was The New Yorker's pop music critic for about a decade, took the media world by surprise when he went to Genius earlier this year. A New York Times headline announcing the hire snarkily declared, "Pop Music Critic Leaves The New Yorker to Annotate Lyrics for a Start-Up," and Twitter chatter was incredulous.
Still, the move came at a time when journalists were making unorthodox career changes. Amy O'Leary, for instance, a former editor at the Times, went to Upworthy, the feel-good viral content site, around the same time.
"You want to move when the time is right to something that's equally exciting but totally different. That was sort of my plan and dream when I began the job: 'I know this will be the apex of this kind of work,'" Mr. Frere-Jones told Newsweek shortly after he announced that he was leaving The New Yorker. "Over the years I had been talking to various people and nothing seemed all that exciting, and then this seemed like such an amazing tool that I really wanted to take the chance and try it.
In his time at the The New Yorker, Mr. Frere-Jones, who is in his late 40s and is also a musician, covered an impressively wide array of music, from Norah Jones to Aphex Twin. It wasn't entirely clear what he would be doing at Genius, which launched in 2009. Gawker reported in May that Mr. Frere-Jones had abandoned his full-time contract at the company, and he has been writing some freelance pieces in the interim, on random subjects like bodega sandwiches and Yves Klein.
At the Los Angeles Times, Mr. Frere-Jones "will help launch an entertainment-focused digital vertical and will work closely with colleagues across the newsroom to increase The Times' efforts and relevance in these key areas of coverage," a report in the paper says. He starts July 27.