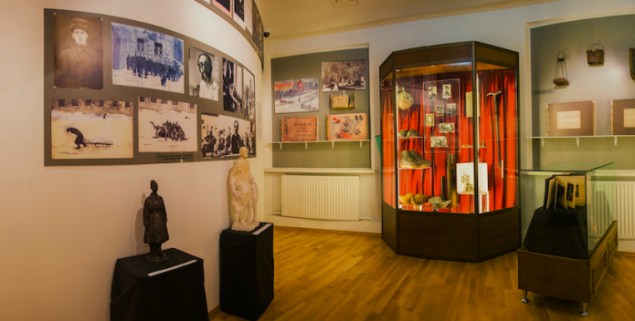 Sergei Ustinov, the founder of the Museum of Jewish History in Russia, was shot in the neck July 16, by an unidentified lone gunman in Moscow, published reports show.
Mr. Ustinov is in critical but stable condition, according to the Times of Israel.
The gunman fled the scene after shooting a single bullet from a sawed off Osa pistol, the paper said.
Mr. Ustinov is the vice president of the Russian Jewish Congress and founded the Museum of Jewish History in Russia in 2011. A former journalist and an author, Mr. Ustinov is also involved in the real estate business.
The Jewish Congress released a statement urging the Russian Minister of Internal Affairs to take a special interest in the case, given its likely anti-Semitic motivation.
"The demonstrative character of the attack and its proximity to the Jewish museum, near to which it took place, might point to a nationalist subtext," the statement read, according to the paper.
Yuri Kanner, the president of the Jewish Congress, told Haaretz he would urge Russian President Vladimir Putin to investigate the shooting, which is being treated as an assassination attempt.
The attack took place in Northwestern Moscow, in the parking lot adjacent to the museum and Mr. Ustinov's real estate business.
According to the website, the Museum of Jewish History is tasked with "preserving historical memory and telling about Jewish culture and traditions that were almost eliminated in Europe during the Second World War."