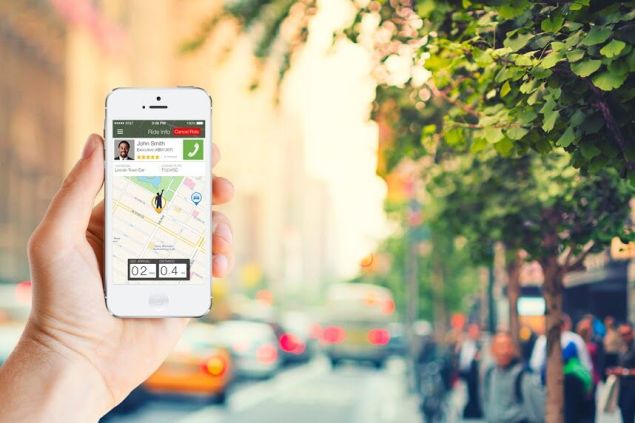 On Wednesday, Gett, Uber's black car competitor, announced that it will now be accessible to blind and visually-impaired passengers in New York, the United Kingdom, Russia and Israel. The accessibility features are now available on the free app through an update.
Who is responsible for this big change? 17-year-old expert software developer Adi Kushnir.
Mr. Kushnir, who lives in Israel, has been blind since birth, but that's been a minor detail in life. Mr. Kushnir has worked for big shots like Apple and Google, and earlier this year, he decided to bring his talents to Gett, in hopes to make the app more accessible to people like him.
In New York, Gett, available for iPhone and Android, offers $10 rides anywhere in Manhattan south of 110th street, and, unlike Uber and Lyft, the company doesn't believe in surge pricing. Currently, their services are offered in over 50 cities worldwide.
But it was only this summer that Gett turned its attention to accessibility.
"Gett worked hand-in-hand with the entrepreneurial and inspiring teenager to create an updated version of their popular app, integrating pre-existing touch phone technology," the company's statement said on Wednesday.
Mr. Kushnir, who worked with Gett on these new features for three months, told the Observer that the change will introduce totally new customers to the app. These new customers, the visually impaired, previously had difficulty finding accessible transportation. Mr. Kushnir experienced this firsthand.
"It will give Gett new customers," he said. "Blind people in Israel wanted to use the service for a long, long time. We needed the transportation service here."
For Mr. Kushnir, who wanted visually-impaired passengers to take "full advantage of the service of the company," working with Gett came as a pleasant surprise. He had e-mailed various companies about his ideas on accessibility and heard nothing, except from Gett.
"Other companies, especially in Israel, ignored me, because they're not aware of accessibility," he told the Observer. "Other companies think they have to rewrite their application from scratch. I wrote a very long email [to Gett] explaining what they have to do, they came up with it and became interested, and we're cooperating with this now."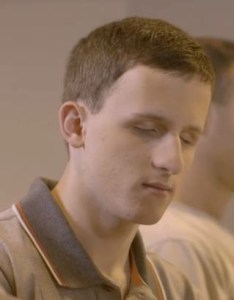 The company's CEO, Shahar Waiser, in Wednesday's statement, expressed his support for disabled passengers and vowed to continue working to make the lives of these passengers easier.
"Our app offers visually-impaired passengers something unique and practical: the ability to order and board black cars independently, minus the stress and uncertainty," Mr. Waiser said. "I appreciate the collaboration with Adi and the support of the Center for the Blind in Israel for this milestone effort. Launching these updates, we want to increase independence for visually-impaired and disabled riders throughout the world. We will continue to put research and development resources to work in order to add more features and services enhancing mobility for those in need of such solutions."
The app's new features will be easy to use. Users just need to turn on 'VoiceOver' or 'TalkBack' capabilities under Accessibility settings. Gett drivers will transport guide dogs, and the dogs will be allowed to sit next to their companions. With these new features, blind and visually-impaired passengers will be able to book rides in advance.
"We need transportation services like this. It makes our life easier," Mr. Kushnir said. "My mission is to make regular services accessible."