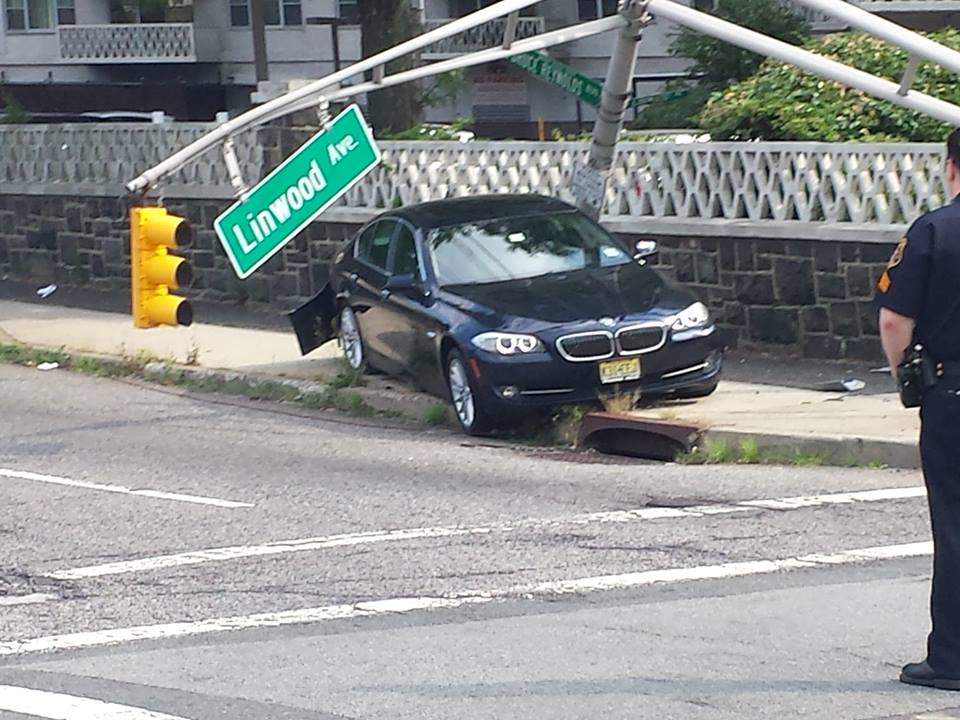 This afternoon at the corner of Linwood Ave and Bruce Reynolds Blvd in Fort Lee, a car driven by prominent New Jersey attorney Mark J. Semeraro was totaled when a young woman ran a red light and pushed his car all the way onto the curb and into a lightpole.
The wreck occurred with such force that Semeraro's late-model BMW 5-series toppled the light pole. It is clear from the photo that the pole came perilously close to crushing Semeraro like a grape.
Semeraro, who is a partner at Ft. Lee firm Kaufman, Semeraro & Leibman, LLP., told PolitickerNJ "I don't know if she got ticketed."
Semeraro has been active in Republican circles for years, most recently finding his way into the papers when Passaic County freeholders tried to sued Superintendent of Elections Sherine El-Abd over the amount she pays her staff. Semeraro represents El-Abd, who was appointed to the position by Gov. Christie.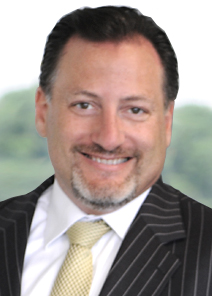 In 2010, he prevailed in a particularly nasty battle when Joseph A. Caruso and Anthony Rottino were running for the GOP nomination as Assembly candidates in the always fraught District 40. They were defeated by Scott Rumana and David Russo, but not before publishing n article in an ad hoc paper called the Conservative News Journal of North Jersey that lobbed accusations at Semeraro, who had been the former Wayne township attorney and supported Rumana and Russo. Caruso and Rottino apologized and Semeraro told PolitickerNJ that they've all kissed and made up. "I'm friends with rottino now… So is Scott."
Semeraro first came to public attention when he defended the Borough of Ringwood in an Erin Brockovich style class action lawsuit where almost 700 plaintiffs said they'd been injured by environmental contamination.
According to a relieved posting Semeraro made on Facebook, "I got tagged by a girl that ran the light and she pushed me into light pole…thank God no one was standing on the corner!!
Semeraro expressed relief that the awful looking accident wasn't any worse, telling friends he's "Just a little sore. Hope it doesn't get worse. Thank God no one was hospitalized etc…could have been a lot worse."
That's true. And Semeraro surely knows a good lawyer.