On the day news emerged of Gov. Chris Christie's choice for a new chief counsel, lawyers and politicians celebrated the selection of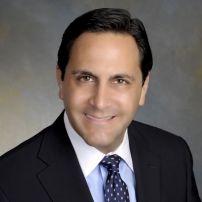 veteran attorney Tom Scrivo, calling him a man of rare ability, an attorney who literally wrote the book on municipal law, and a catch for the governor.
"He's a very solid lawyer and well-respected within the legal community," said defense attorney Joe Hayden, a Democrat. "In this business, your word is your stock and trade, and I think he'll be a solid counsel to the governor."
The past president of the Essex County Bar Association and current trustee of the New Jersey State Bar Association, Scrivo serves as the municipal attorney to several New Jersey municipalities. He served as Chair of the Essex County Bar Association's WTC Disaster Relief Task Force and supervised the training of more than 250 attorneys to provide free legal services to families and victims of the 9/11 attacks.  He is also a member of the American Bar Association, the Association of the Federal Bar of the State of New Jersey, and the Trial Attorneys of New Jersey. He has served as a member of the New Jersey Supreme Court's District V-B Ethics Committee. A frequent lecturer, he has spoken on dozens of occasions at legal seminars on a variety of topics, including attorney ethics.   Mr. Scrivo was appointed by Chief Justice Stuart Rabner as Vice-Chair of the Supreme Court of New Jersey's Working Group on Ethical Issues Involving Metadata in Electronic Documents.
State Senator Kevin O'Toole (R-40), a staunch Christie ally and partner in his own law firm, called Scrivo "a brilliant legal mind."
"He's a combination of David Boies and James Baker," he said, referring respectively to one of the nation's top profile attorneys and the attorney/statesman who served as chief-of-staff in the Reagan Administration.
Assembly Minority Leader Jon Bramnick (R-21), who also heads up his own law firm, called Scrivo one of the top people in the business. "When you're talking about Tom Scrivo, this is a talented lawyer and a person in government similar to what [former Governor Thomas] Kean did. This is what it used to be: not a government person who spends a lifetime in government, but a really successful private sector person."
Scrivo's a Republican but not a partisan, say those who know him, someone who gets the intersection of politics and the law, who has argued successfully before the appellate division and the state Supreme Court.
John Keefe, Jr., partner in a Red Bank law firm and not in Republican circles, called Christie's choice of Scrivo "a tremendous coup."
"Tommy Scrivo is a lawyer, not a politician," Keefe said. "The governor picked one of our best. He's a tremendous lawyer who's really well respected; a tremendous professional. Tommy's not the guy who speaks up the most but when he does people listen. He's not going to shoot from the hip. He has a lot of experience, everything from business litigation, chancery practice to high profile municipal cases. When things get hot and the RPMs high, his strength is calmness and the ability to pull it down and simplify. He's a character guy and a very good thing for the governor."
"This is an excellent choice," added Essex County Executive Joe DiVincenzo. "I've known him for over 20 years; he would do a truly great job. It's going to be very easy for people throughout the state to work with him. He's probably one of the best."