In honor of painter David Hockney's 78th birthday, and this summer season, here are a selection of the artist's iconic pool paintings: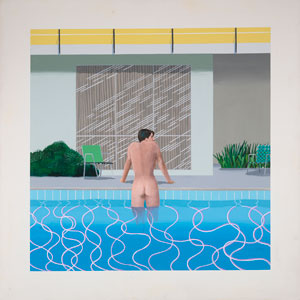 David Hockney was born in the United Kingdom, but moved to California after graduating from school. There, he discovered that almost everyone owned a swimming pool, and that the pools could be used year round.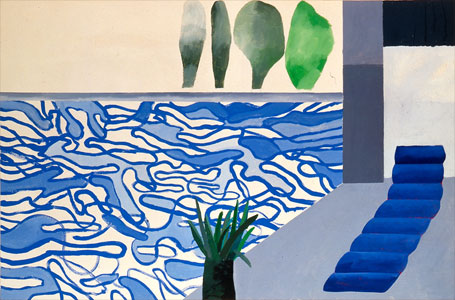 These works, made from 1964 to 1971, feature the various ways the artist depicted the surface of the water—a particular challenge because of the way it changes with light and movement.
"Water in swimming pools changes its look more than in any other form…But the look of swimming pools is controllable—even its colour can be manmade—and its dancing rhythms reflect not only the sky but, because of its transparency the depth of water as well," Mr. Hockney wrote in his 1976 book, David Hockney by David Hockney. "I had to use techniques to represent this. If the water surface is almost still and there is a strong sun, then dancing lines with the colours of the spectrum appear everywhere."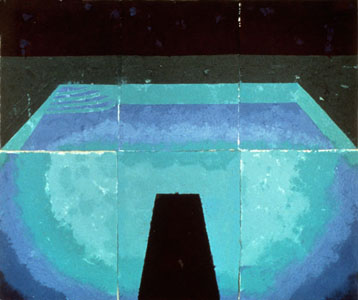 Grab a bathing suit and dive in!