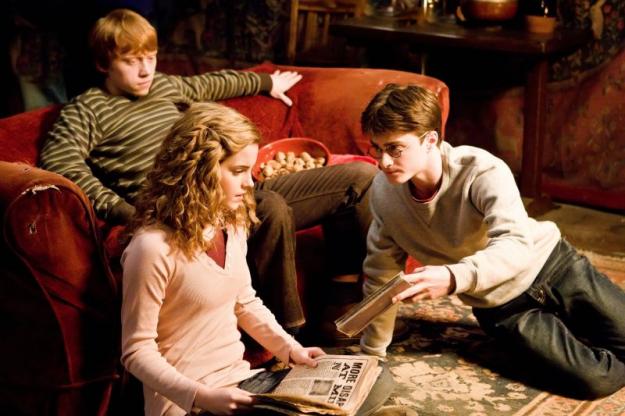 Twitter was transformed into a virtual Diagon Alley early Wednesday when #HarryPotterAMovie began trending in the U.S. From coast to coast, millennials unleashed four years' worth of pent-up nostalgia by posting Photoshopped images of Harry Potter characters starring in other movies. The posts were pegged to Harry Potter's birthday, which in the books falls on July 31.
Here, a roundup of some of the best entries:
"Andy Dufresne was my friend. Meow."
Considering what he did in the last movie, Matthew Lewis would definitely be more badass than Ben Affleck.
I bet Michael Gambon could teach Jim Carrey some manners.
"Buh duh duh duh duh, Inspector Hagrid." Has a nice ring to it.
"Carpe maleficus, boys. Seize the wizard."
Makes sense—Hermione never really seemed to need the boys.
"Come on dragon, light my fire."
This guy won the Internet. We can all go home now.
Too bad we have to wait more than a year for Fantastic Beasts and Where to Find Them.