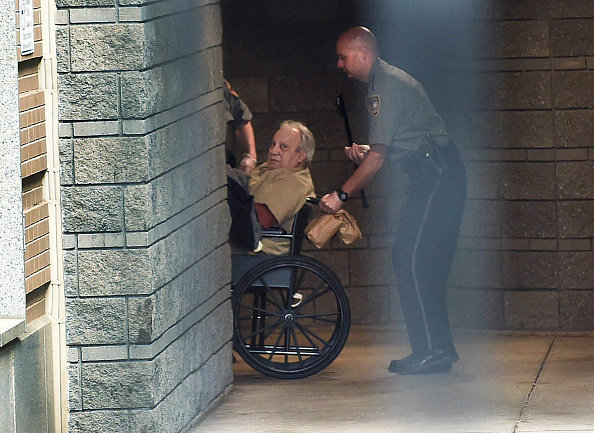 It seems Robert "Bobby the Cook" Gentile can't catch a break. The 79-year-old mobster, who has been touted as the Federal Bureau of Investigation's best hope for finding out what happened to $500 million worth of stolen art, says the agency has twice entrapped him, sending informants to induce him to commit crimes so that they can offer leniency in exchange for information on the missing work.
The art theft, the largest in American history, went down in 1990 and involved a Rembrant, a Vermeer and more which were taken from Boston's Isabella Stewart Gardner Museum.
Now, Mr. Gentile is filing a formal complaint alleging that the FBI is abusing its power by hauling him in for various crimes, just to further interrogate him about the Gardner case, according to a report from the Hartford Courant. He also claims to have no information about the heist 25 years ago.
In 2012, he was caught and convicted after selling illegal painkillers, and in April of this year he was arrested again selling a gun to an undercover officer. He served 30 months for the drug sale, and is currently in jail facing more serious time for the gun crime.
Mr. Gentile's lawyer, A. Ryan McGuire, stated in the court filing for his client's complaint to the FBI, "In the instant case, the Government was not conducting a firearms sting investigation," and "As the Government made clear immediately after taking Mr. Gentile into custody by its offer of cooperation in the Gardner Museum investigation, the alleged gun transaction at issue was pre-textual."
Of course, for all his insistence that he knows nothing about the missing paintings, Mr. Gentile was a known associate of a Boston mobster linked to the case and the mobster's widow has fingered him as having possession of two of the paintings in the early aughts.
One unidentified expert on the Gardner case told the Courant that Mr. Gentile either knows something about the case or is the "unluckiest man alive."
It's hard to tell if Mr. Gentile truly has nothing to offer, or if he's playing it close to the chest. He's been told he could be eligible for a $5 million reward for the return of the work, and has remained mum. But even if the FBI is trying to snare Mr. Gentile by any means possible, there is one fact that is not in dispute: he continues to commit crimes.