Dana Wefer is one of the challengers for Hoboken's Fourth Ward council seat. Wefer currently works as a chairwoman for Hoboken's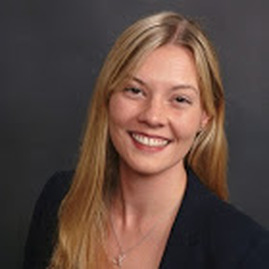 Housing Authority but, this November, she will be facing off against incumbent Councilman Tim Occhipinti and Ruben Ramos in hopes of joining Hoboken's City Council.
PolitickerNJ talked with Wefer about why she is running and what she hopes to change in Hoboken if she becomes the Fourth Ward's Councilwoman.
Why do you want to represent the Fourth Ward on the Hoboken City Council?
My husband and I have lived here since 2008. Before I came to Hoboken, I got involved with local government in Jefferson, where I was living, when I was 18.  It was there that I developed a passion for this and realized what local government could really do.
When I moved to Hoboken, I wanted to make a difference so I joined the Housing Authority. On the housing board, I blew the whistle on millions of dollars of unlawful spending. I realized that, looking around Hoboken and the Fourth Ward, I could continue to do a lot to help make the improvements I felt needed to be made. The Fourth Ward can be improved. We can clean up the streets, bring in more business, get rid of the puddles that collect and fill with dirty water. There is a lot to be done and I feel like I am capable of doing to job.
What is it about Incumbent Tim Occhipinti that you feel warrants you to challenge him?
He has not been present enough to get many of the issues handled. There have things that have been held up and the town's infrastructure has not been cared for simply for political reasons. To a large degree that is because there are councilmembers who do not move forward. I want to get rid of that and really work on the issues.
During Tim Occhipinti's term, property taxes in the county increased in a way that disproportionately impacted Hoboken. I don't feel he did enough during his term to develop a tax plan to really help alleviate some of that burden for Hoboken residents. He is also not encouraging business development in the Fourth Ward, even though there is a big demand for it. People want more shopping and more restaurants and to create a more developed neighborhood.
Do you have the support of Hoboken Mayor Dawn Zimmer?
I do. She has not endorsed me officially but I fully expect an endorsement. The Mayor has done a very good job in keeping the city moving forward. I see her viewed very favorably.
What do you think sets you apart from incumbent Occhipinti and fellow challenger Ramos?
I am the only candidate, I feel, that has a campaign based primarily on a platform and focused on the issues I see in Hoboken. Reuben ran for mayor in 2013 and I am not sure of any of his policies and Occhipinti is more or less the same. I stand out from both of them in a positive way simply because I am running not for politics but to improve the Fourth Ward. My platform shows that.
Explain your campaign strategy.
This is a very grassroots campaign. It is about knocking on doors. It is about neighbors talking to neighbors. I don't have a strong fundraising push but it is about being present to people in Hoboken.
What, in particular do you want to see happen in the Fourth Ward?
I think we can improve the quality of life here for the better. While things like reassessing traffic light wait times and 'no turn on red' aren't the sexy issues, it is issues like these that impact residents in their everyday lives. Also, there are the big issues of things like property tax that tie in. Improving quality of life in both big and small ways is what local government should be all about.