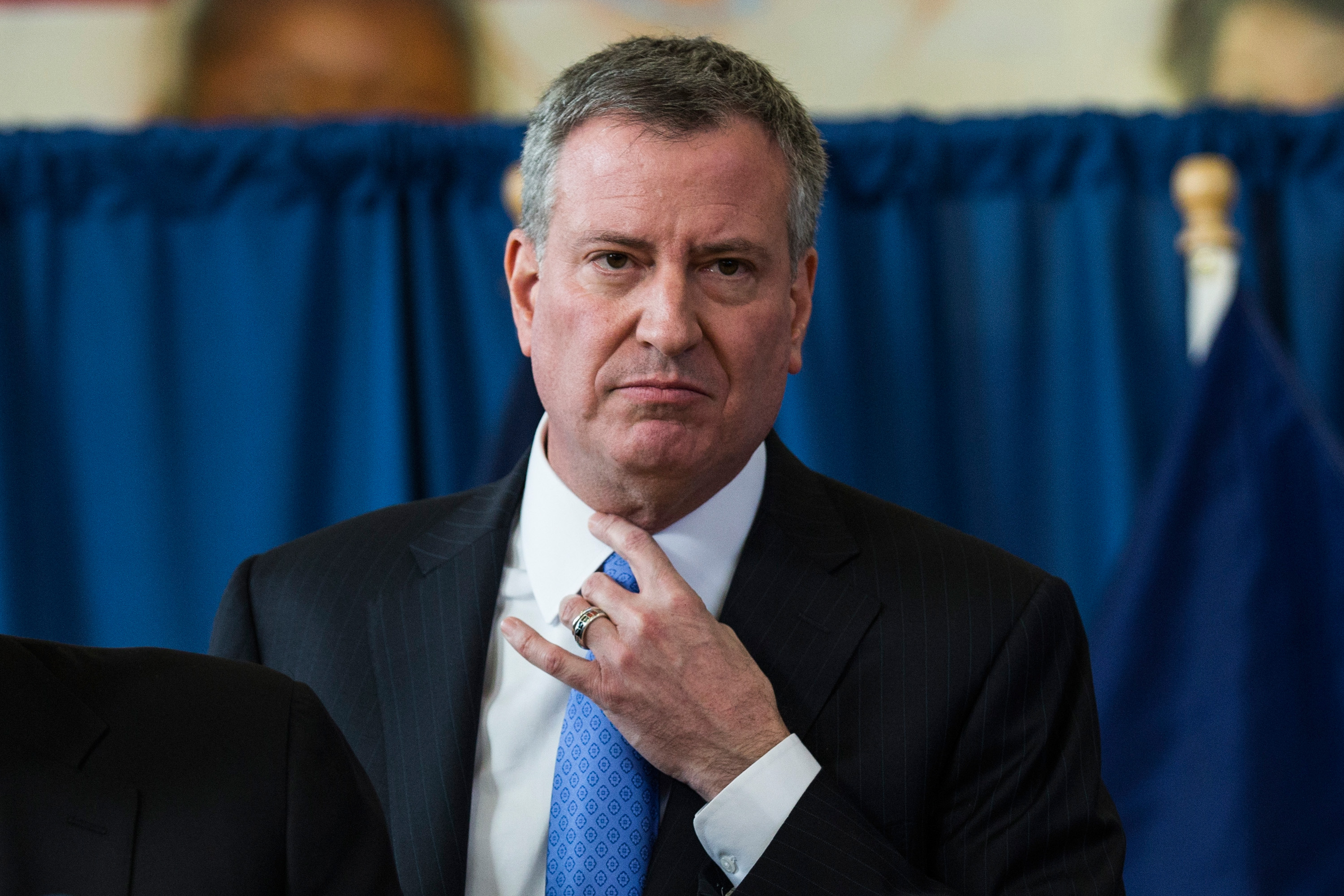 After a sweaty subway commute home tonight, it's going to be tempting to set the air conditioner to as cold as it goes—but you may well regret it if you do, Mayor Bill de Blasio and his top administration officials said today.
The mayor, Emergency Management Commissioner Joseph Esposito and Health Commissioner Dr. Mary Bassett urged New Yorkers to set their air conditioners to 78 degrees today—promising it'd be cool enough to keep people safe as temperatures soar above 90 degrees, while at the same time not overwhelming electrical grids and plunging the city into blackouts or brownouts.
"We have a thousand outages already. Is that gonna get worse? We'll see as the day goes on," Mr. Esposito told reporters today during a City Hall briefing on the potentially deadly heat. "We'll have a big potential when people go home tonight. As soon as they get home after rush hour, what's the first thing they're going to do? They're going to turn on the air and crank up that air conditioner."
But Mr. de Blasio said it's in every New Yorker's "self-interest" to resist that urge.
"If everyone goes home, as Joe said, and cranks up the air conditioning, and God forbid we have brownouts or blackouts, everyone will look back and wish they hadn't—so let's do the smart thing," Mr. de Blasio said. "We need a little teamwork here."
The mayor said that message applied to himself, as well—the Blue Room where he delivered his remarks was a bit more balmy than usually, much to the chagrin of the press corps.
"The reason you are not in as cool air-conditioned comfort as you might like right now is because we've changed the air conditioning to 78 degrees here at City Hall," Mr. de Blasio said.
Today's power outage is based in Brooklyn, Mr. Esposito said—and the 1,000 customers pales in comparison to a massive outage on Staten Island during the city's last bout of extreme heat earlier this month. More than 19,000 Con Edison customers—that amounts to around 100,000 actual people—were left without power for the better part of a day on July 20, as the mayor jetted to the Vatican to speak at a conference. Mr. Esposito said today the city had worked to deliver a "quick response out there" for that outage—including light towers, generators, and cops to direct traffic at intersections where stop lights were out.
Mr. de Blasio said his office had been in close contact with Con Edison about monitoring today's head.
"We work very closely with Con Ed, but clearly the conservation issue is on all of our minds. We're going to push Con Ed hard to do everything they need to do," Mr. de Blasio said.
Temperatures and humidity are expected to remain high today and tomorrow. The National Weather Service has issued a heat advisory for the city, with temperatures in the mid-90s and heat index values—how hot it feels with the humidity—in the high 90s. Accuweather.com put the current temperature in the city at 92 degrees, but notes it feels like 103 degrees.