Not too long ago, the options to get the the perfect watch were limited: buy new from an authorized retailer, purchase it on the less-than-reliable secondhand market (verifying the provenance was, and continues to be, difficult) or inherit it.
Today, however, there are several new avenues that make it easier than ever to match wrist with watch. In the pre-owned arena, some retailers, such as Tourneau, have established certified, pre-owned sections in their stores in addition to offering new watches from their authorized brands.
To service the growing pre-owned market, Hamilton Powell started Crown & Caliber (based in Atlanta, Ga.), an online pre-owned site, designed to make the process more transparent for buyers and sellers. The company pays for the shipping, the estimation process, the servicing and refurbishing, and offers the seller a complete sales history of that particular model.
"We wanted to make selling pre-owned timepieces more efficient, for both the buyers and the sellers," Mr. Powell explained. "For sellers, we offer a service that makes it safe and profitable, and for buyers we offer a product that has been serviced and certified by our five watchmakers on staff. Every watch that comes in, we authenticate it and put it through a 45-point inspection. We will then service and refinish it and do everything we can do to make it like new."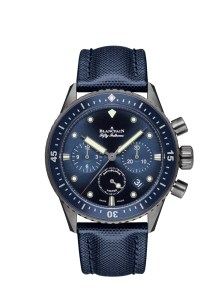 Join the Club
Now there are the membership programs that allow people to wear a number of watches without a retail commitment. Eleven James, with four pricing levels, sends members a new watch to wear periodically. The members wear that watch for a month or more, then return it and await the next one.
"With the success of Marquis and NetJets, vacation clubs, car clubs, Bag Borrow or Steal, Shared Art and yacht programs, I came to realize that you could take any asset that was previously exclusively owned and make it available for shorter times," Randy Brandoff, founder and CEO of Eleven James (based in NYC), explained. "Watches are reasonably expensive, they are good but not great assets, and the more you have the more they sit idle at home, since you can only wear one at a time. I asked myself why couldn't I apply this model, an annual program that was a club, to watches. You pick the collection (Aficionado, Connoisseur, Enthusiast and Virtuoso) and you pick a [price] frequency." Prices start from $149 a month.
Earlier this year, Eleven James debuted a corporate gifting and incentive program as well.
Rent to Own
It is also now possible to rent a luxury watch, for a week, a month, or longer. Watch rental programs such as Haute Vault (headquarters in Miami, Fla.) offer a way to wear any number of beautiful, expensive timepieces, and offer a way to rent and then ultimately to own.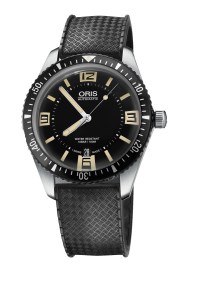 On Haute Vault, members sign up and receive discounts on rentals and purchases but it's also possible to rent as a guest. Some sample weekly rental prices on Haute Vault include a Rolex Daytona with a black dial for $325 a week/$1,170 for the month; a Cartier Pasha Perpetual Calendar in gold for $1,020 a week/ $3,672 for the month; and a gold Audemars Piguet Royal Oak for $755 a week/ $2,718 for the month. It is a workable way to try a watch before purchase, or to have the perfect timepiece for a special occasion. "As an owner and operator of a watch retail store, I consistently noticed our clients ultimately having to choose their favorite watches," Jonathan King, CEO of Haute Vault and co-owner of King Jewelers in Miami, told the Observer. "Even our wealthiest clients would face the decision of which one or two timepieces they would enjoy most out of their top five. This often resulted in buyer's remorse and those watches being traded back quickly in exchange for the others on their wish list. This is a vicious cycle and can be quite costly for those who yearn for all the newest releases. I figured watch enthusiasts would rather wear and enjoy them all without the full 'retail' commitment. I created the option to 'try before you buy,' ensuring the money spent trying was not in vain and could be later applied to the purchase."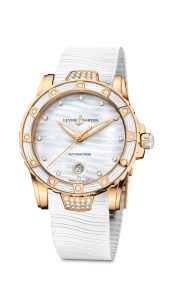 "Our Haute Vault platform and the access it grants eventually translated into a significant amount of retail sales," Mr. King continued. "We are a marketing engine for brands and the savvy buyer's first stop in the order of purchase. Haute Vault allows buyers the opportunity to ultimately make an educated purchase."
Such flexible buying options in the watch industry are paving the way for acceptable new variations on older, retail concepts and the idea of club shopping. In the luxury market these ideas it seems still have room to grow.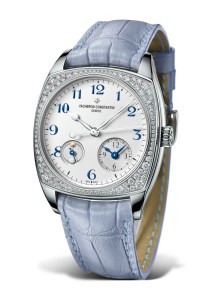 Crownandcaliber.com
Elevenjames.com
Hautevault.com