The heat of summer has descended upon us and for the stylish gents out there, not sweating up a storm is a very tricky game to play. Plus, with New York Fashion Week: Men's looming around the corner, the question of what to wear is more pertinent than ever. Consider the crowds of street style photographers, the expertly groomed buyers and editors milling about the streets and the muscular male models to compete with.
We don't mean to frighten you, but we'd prefer if you banished your boring black suits, your basic white shits, and your scuffed dress shoes. So what should you replace them with? Menswear designer David Hart has some inventive options to consider that will keep you cool (and sane) throughout even the most brutal of heat waves. And seeing as he cut his teeth with stints at Ralph Lauren and Tommy Hilfiger before branching out on his own, we think he's a proper source to guide you in a gentlemanly direction. Mr. Hart, take it away…
1. Try a merino wool polo instead of the regular pique knit. A lot of people avoid merino wool in the summer but it has wicking properties and keeps you cool in the heat. Plus, it's got a luxurious touch that automatically updates your look.
2. The suit with shorts is perfectly acceptable. Don't let the tailoring snobs tell you otherwise.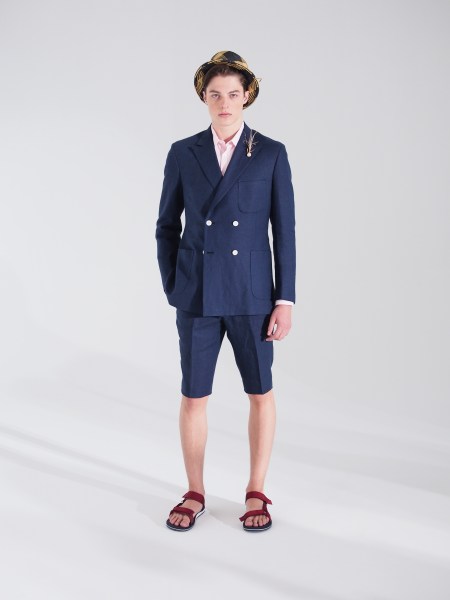 3. Linen is a tried and true summer fabric. It will keep you cool when you're running from show to show and, personally, I think the more wrinkles the better.
4. Don't wear black head to toe. I know it's Fashion Week but there's nothing wrong with some color. Try a silk Hawaiian print shirt or pocket square. There are so many colors, they go with everything.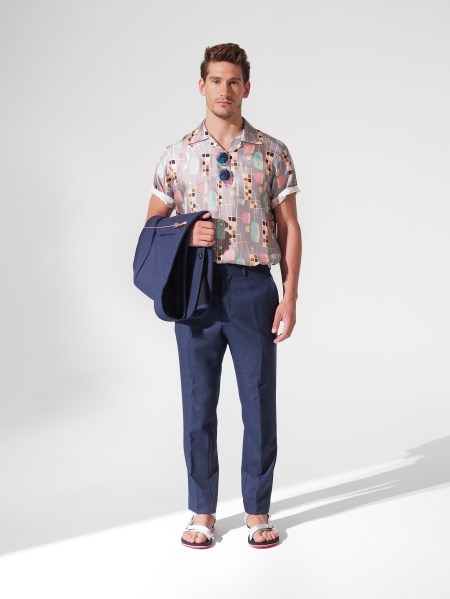 5. Ditch the dress shoes, and opt for a solid white sneaker instead (even with a suit). You'll thank me after being on your feet all day.

6. Stay hydrated; you'll be amazed at how much energy you'll have from just a glass of water.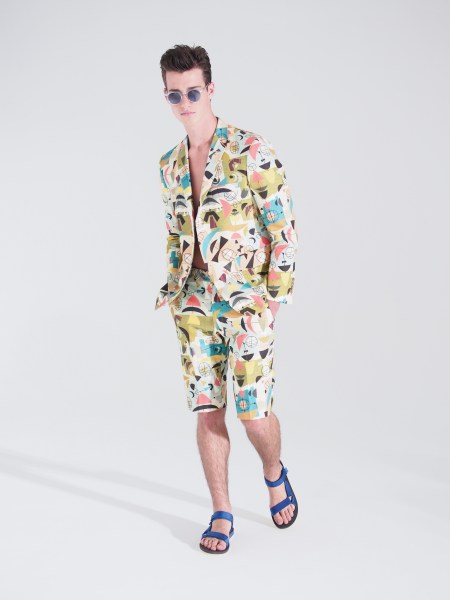 7. Pre-plan your outfits so you can spend time enjoying the shows and not worrying about your look.

8. Wear a watch instead of checking your phone for the time. Personally, I'm never without my vintage watches, they are the finishing touch to any look.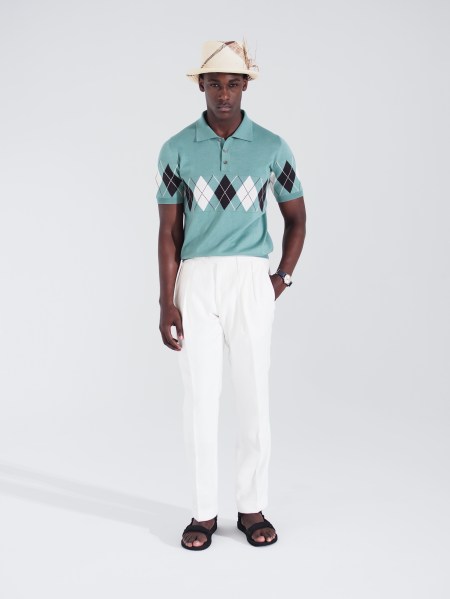 9. Switch out your dress shirt for a chambray shirt instead and pair it with a tie or course.
10. A polo under your blazer is a great way to get away with short sleeves while still looking dressed up. You can always stash the jacket for after-hours shenanigans.