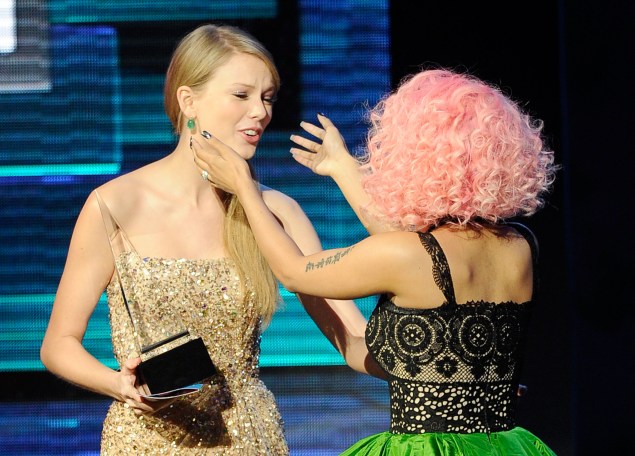 The celebrity feud of the week has finally come to a peaceful resolution.
Taylor Swift just apologized to Nicki Minaj, claiming she misunderstood and misspoke when she replied to Ms. Minaj's VMA snub tweets.
The apology:
On Tuesday night, Ms. Minaj complained that her song "Anaconda" should have been nominated for video of the year. She blamed the snub on her race and curvy figure.
Ms. Swift—whose video for "Bad Blood" did receive a nomination—viewed these to be subtweets about her and replied with a few tweets of her own.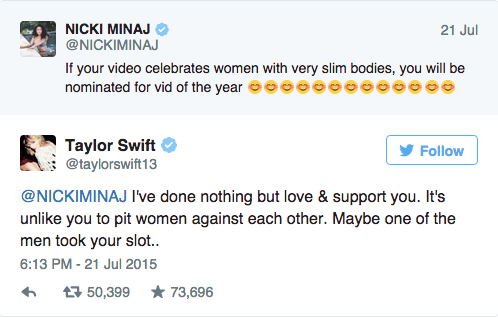 The feud had fans taking sides and news sources breaking the story down every way they could. The Huffington Post deemed Ms. Swift's tweets "peak white feminism." Double standards and "white media" were topics explored as a result of the feud as well.
Update:
Nicki Minaj has since gracefully accepted Taylor Swift's apology.