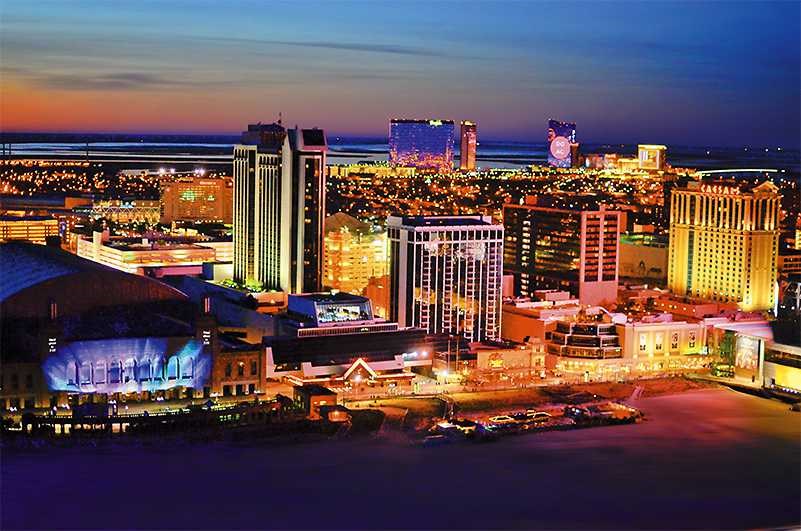 TRENTON – With the assembly election for Legislative District 2 fast approaching, accusations are continuing to fly between the camps of incumbent Assemblymen Chris Brown and Vincent Mazzeo. Each side continues to accuse the other of being too dovish on the proposed referendum to allow new casinos in northern New Jersey in 2016.
Following an appearance on Harry Hurley's Atlantic City radio show by Brown's running mate Will Pauls, executive director of the New Jersey Democratic Assembly Campaign Committee Michael Muller was quoted as saying that "[the] more Brown and Pauls open their mouths the more they sound like the Atlantic County Republicans' own Keystone Cops. Chris Brown should use tonight's event to announce that he's dropping Will Pauls as his running mate to save whatever shred of dignity he and his campaign have left."
Pauls had proclaimed on air ""I wish the referendum was this year." This follows what district Republicans have portrayed as defeatist remarks from Mazzeo in the run-up to a referendum vote.
Atlantic City's flailing casino industry remains the focus, but the decisive factor in this competitive race will likely amount to more than who can voice the strongest objections to North Jersey's encroachment on gaming revenues. Voters' interpretations of the candidates' roles in the stalled PILOT program could very well splinter the Democratic ticket.
With four casinos closed this year and thousands of workers laid off, many see Atlantic County's woes as the lynchpin issue for this cycle. An unnamed source claims that with its high unemployment and lack of state-level aid, the future of the county and the push to diversify both the city and suburban economy may well be where the majority of voters' sympathies will lie.
On that score, labor may be where voters see the chance to balance support for casinos with stabilized property taxes across the board. Pauls's and Brown's respective ties to organized labor and the business community could inspire confidence in an electorate concerned with being put back to work. Said former Republican Assemblyman John Amodeo, "labor's key."
Amodeo went on to emphasize the importance of endorsements from state and local building trades, along with the Central Labor Council, while expressing doubts about attempts to spur economic activity county-wide with the current draft of the PILOT bill.
"If you had your pilot bill four or five years ago when the casinos were assessed at the values that it used to be, it would have been a different story," he said. "Those days are long gone." Amodeo added that the lifting of deed restrictions on former casino properties could be an essential step. "That's where you have to get corporations and businesses back into the state," he said.
Amid added that the Democratic camp would likely use PAC money to outspend the Republican side.
Assembly Minority Leader Jon Bramnick (R-21) disagreed that the uncertain future of the county would be foremost in voters' minds or lend an advantage to Mazzeo, saying "I don't think it's county versus city, I think it's 'who do you trust?' And I think, you know, Chris Brown is an incredible advocate for AC and Will Pauls is a tremendous candidate."
Though Brown and Pauls have affiliations with labor organizations on their side, Democratic Senator Jim Whelan (D-2) argued that the Democrats' record would speak for itself, saying "I'd be surprised if, given the record of both guys as well as the situation in the county and the situation in the state, that organized labor wouldn't line up with assemblyman Mazzeo and with Bell. Where was Brown during the vote for minimum wage?
"I expect you'll see PACs on both sides," he added.
When asked about the referendum issue and the discussion surrounding it, Whelan seemed unconcerned. "It's just made up," he said, "and I think people cans see through that."