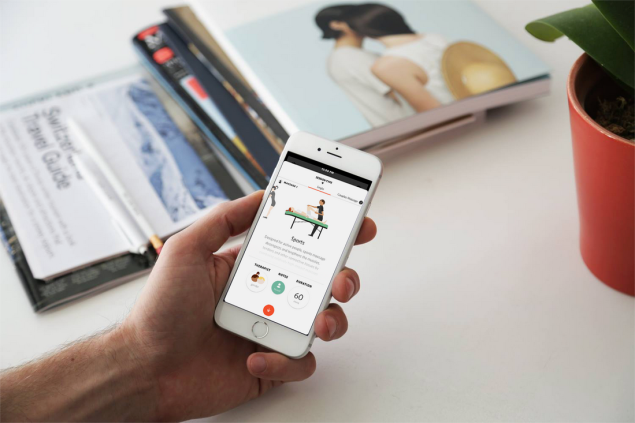 I was sitting in my apartment a couple of Saturdays ago, sore from the workout I did that morning, when I remembered I had a credit to test out Zeel: the startup that's kind of like Glamsquad, except they bring massages to your home instead of blow-outs. I headed to the website, and in a few clicks had booked a 60-minute deep tissue massage for the following morning at 10 a.m. A text message sent to my phone asked that I have two bedsheets and a pillow-case ready, and that I clear a roughly six- by 10-foot space for the massage table to fit. It all happened faster than ordering drunken, late-night Seamless.
The following morning, shortly after I rolled out of bed, my licensed massage therapist arrived at my apartment, portable massage table in tow. She (I had indicated my preference for a female therapist the day before) set up the table in the space I had cleared, and I was silently grateful I do not live in a shoebox-sized Manhattan apartment. She waited in the bathroom while I arranged myself on the table, then came out and turned on some New Age-y music on her iPhone.
The massage, ultimately, was as good as any I have had in an actual spa. Those who appreciate fluffy robes, candles and scented oils might still prefer to pick up and head to the nearest Bliss location. But for those in need of treatment in a pinch—and for those okay with letting a stranger, albeit a nice one, into their homes—Zeel could be a great solution.
Zeel began a few years ago as a much broader health and wellness marketplace, but it switched to offering massages on demand around two-and-a-half years ago, the company's founder and CEO, Samer Hamadeh, said. Since then, the New York-based startup has exploded across the country—and particularly, it has seemed, in a the past couple of months. Maybe it was their recent event at the trendy boutique fitness studio Physique 57, or the fact that they're available in the Hamptons, or the ever-growing popularity of on-demand, at-home beauty and wellness services like Glamsquad and TheStylisted, but Zeel's name seems to be everywhere right now.
"We've been pretty much growing double digits month over month—the last six months, the number have been even bigger," Mr. Hamadeh said. Though he would not reveal exact customer numbers, "I think it's safe to say we're probably the largest massage company in the New York City area."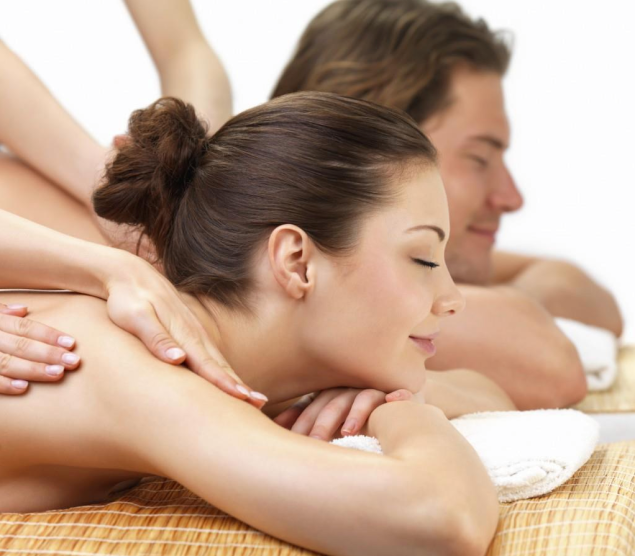 Why do people love Zeel so much? Part of it, Mr. Hamadeh says, is the pricing, which is "competitive with high-quality spas like Bliss." My massage would have cost $147, tip included. The company also offers a special membership program, wherein it ships people a massage table to keep in their homes, in exchange for 25 percent off per massage.
There is also the convenience factor; customers can book massages between 8 a.m. and 10:30 p.m., seven days a week. Twenty-one percent of Zeel's orders occur after 9 p.m., Mr. Hamadeh said.
"The massage industry is very inefficient—people want massages right away, but you have to call around and see if there's a spot somewhere, or find an available therapist to come to your house. You basically lose interest very quickly," he said. "When your back or neck hurts, that's when you want a massage."
With so many of its therapists heading to after-9 p.m. appointments, Zeel takes extra measures to make sure the experiences stay safe. Customers are forced to I.D. themselves, like on Airbnb, and they are also not permitted to select exactly which therapist they'd like. "Therapists don't just want to be picked based on their looks," Mr. Hamadeh pointed out.
Does Mr. Hamadeh have a secret agenda to put the city's hottest spas out of business? No, he says. "You go to a spa because you want a steam room, you want to chill out on couches, put on a robe, and also get a great massage," he explained. You use Zeel when "you just had an incredible workout and you want a massage because it hurts right now," or "if you want a massage in the afternoon or evening, and you don't have a babysitter."
"It's not like one is necessarily better than the other—they really go hand in hand," he said. "We're really expanding the opportunities for people to get massages."