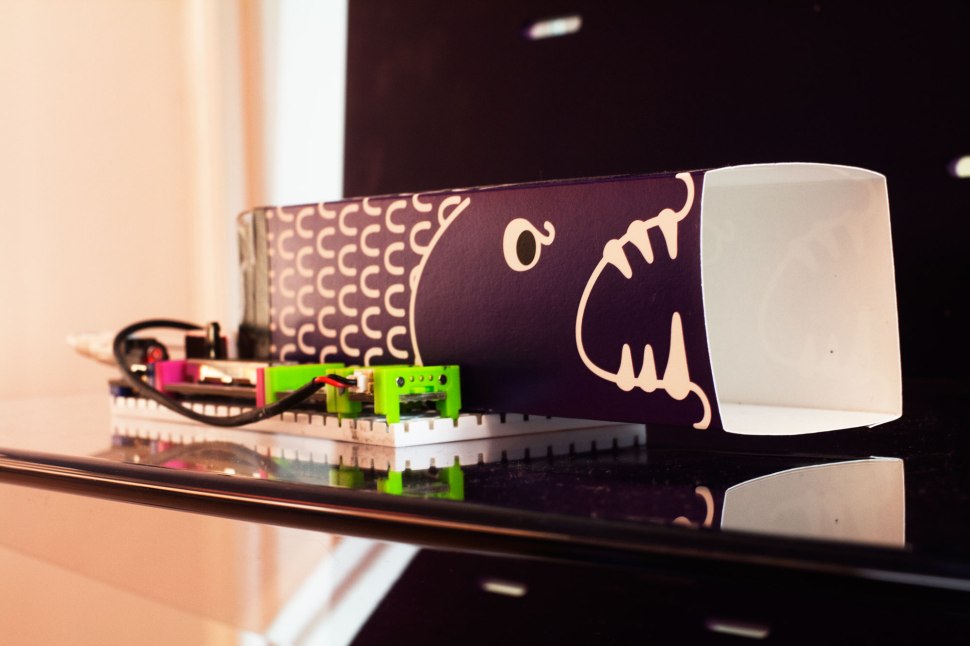 The new LittleBits store at 355 West Broadway in Manhattan, opening to the public July 31st, will test a new retail model: Inventions To Stay or Inventions To Go. LittleBits is a company aimed at democratizing access to technology. It sells different electronic components that fit together easily with magnets. The Observer visited the new space during a private preview.
"Invention is starting to break out of the labs and out of the schools and go into every home and creative space," said Ayah Bdeir, who founded the company in 2011, at the opening. She described the whole store as an experiment for the company, in changing the notion of retail as a business where customers buy a thing someone else made for them.
LittleBits components fit together to form circuits. They can make sensors, robots, devices that send messages or that blow really amazing soap bubbles. What's interesting about LittleBits new store is that it's an experiment in letting customers come in and build machines in the store using LittleBits components, with the help of the store associates.
Customers can visit, grab an associate and learn about the components, build something and leave it behind at no cost. That's called "Inventions To Stay." The idea is that someone else could come in and pick up what they'd built and modify it (seems like a fair bet that many of these devices will be taken apart at the end of the night).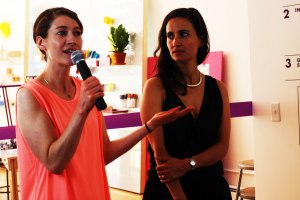 Inventions To Go is when someone comes in, learns about the components, builds something and decides to take it home. In that case, then the customer is charged for the components used. The whole back of the 2200 square foot store is devoted to a workshop area where families can come in and learn about working with LittleBits components.
While the space will open to the public on Friday, the company has a grand opening planned for August 13. The store will continue to operate through at least the holiday season of 2016, Ms. Bdeir said. It was designed in collaboration with Montreal design firm, DTLJ, who helped the company "explode the LittleBits invention process," Ms. Bdeir said, in the store.
While the store remains open, the company will use it as the site to debut new products, though there were no new offerings on the shelves at the preview yesterday. While Ms. Bdeir would not commit to an ongoing retail commitment from the company, she said that—if this experiment works—they will be open to new options.