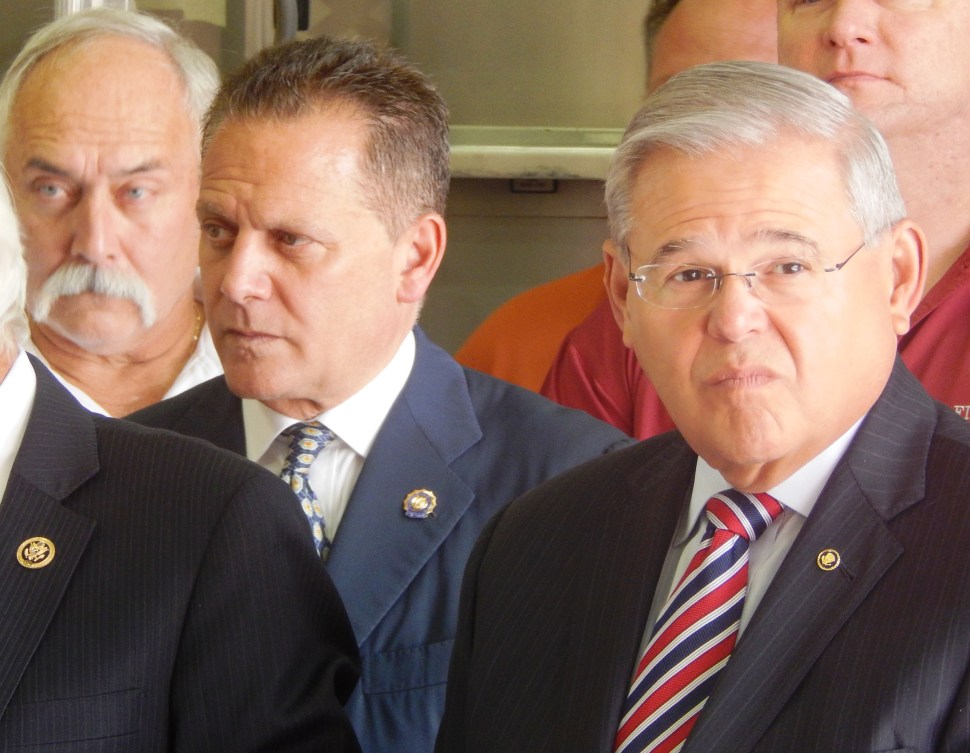 PATERSON – Appearing today at a firehouse to formally announce the awarding of a $7.5 million federal SAFER grant for the hiring of 49 new firefighters, U.S. Senator Bob Menendez (D-NJ) considered a developing US nuclear arms deal with Iran, still maintaining misgivings about the plan as he understands its current contents.
"We'll wait to see what the final agreement is," Menendez told reporters gathered in the fire station above the Great Falls. "Where I have been is that the premise for negotiations started on the wrong foot."
Menendez said the goal is to prevent not manage Iran's nuclear capability. His concern, he said, is that "We're not going to stop Iran but manage it. That's a dangerous proposition."
Menendez insisted on more safeguards to accompany the proposed rolling back of sanctions.