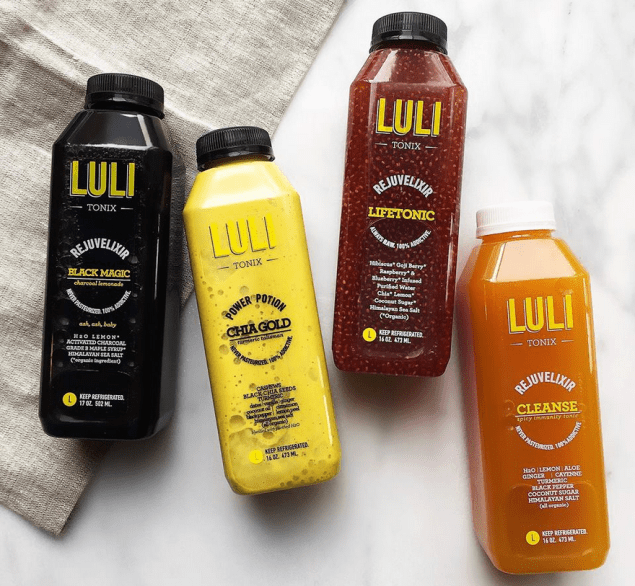 New Yorkers need not travel far to find lunch in liquified form; between Liquiteria, Juice Generation and Juice Press, purveyors of green juice are nearly as ubiquitous as coffee shops. Which is why, at first glance, it would seem like a new Soho smoothie spot might be up against some tough competition.
But Lianna Sugarman, founder of the drink line LuliTonix, thinks her soon-to-be-open Soho storefront will stand out from the pack. They don't offer cold-press juices, you see, but rather "blends": the latest ultra-healthy way to consume your favorite superfoods.
"Not that often you can get things that are blended—that are whole foods, like recipes in a bottle," Ms. Sugarman told the Observer. "It's a huge difference. It's a different taste, a slightly different nutritional profile."
So what on Earth is the difference between blending and juicing? Isn't it enough, one might ask, that I'm voluntarily drinking the juices of kale, spinach and cucumber instead of, say, eating a sandwich?
Juicers simply extract the juice from a fruit or vegetable, leaving behind small mountains of excess pulp. Blending, on the other hand, means you get to enjoy your greens in all their fibrous glory—not just their juices. Think taking a massive salad, but blending it so that it fits into a single bottle.
But as Ms. Sugarman will tell you, blending might even be better than eating a salad, because it breaks down vegetables' nutritional walls, allowing for a better release of nutrients. It makes the foods more "bioavailable," she said. As someone who used to juice on the regular, Ms. Sugarman observed a distinct difference when she bought a Vitamix and switched to blending.
"Drinking blended greens helped my digestive problems, it had an impact on my mood, my whole outlook—absolutely every aspect of me," she said.
Formerly working in commerical real estate, the self-proclaimed "nutrition geek" left her job to start LuliTonix two-and-a-half years ago. She built up a fan base selling her products direct-to-consumer and in healthy grocery stores, but the storefront at 182 Mulberry St.—slated to open next Wednesday—will be LuliTonix's first brick-and-mortar establishment.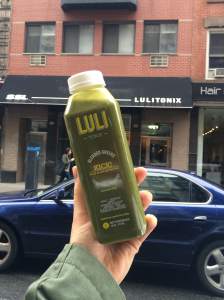 On sale will be a range of LuliTonix's signature raw green blends, as well as elixirs, chia-based drinks and "Magic Mylks" made bases of rich nut milks.
"We use a lot of kale, and herbs like basil and mint," Ms. Sugarman said, audibly bubbling over with excitement. "We use avocado in a good number of our green blends—it's really exciting—you can't really use that in juice."
Other LuliTonix ingredients are lesser-known superfoods on the verge of going mainstream, like maca: an obscure root vegetable known to balance hormones and support your body's reaction to stress. Other drinks have moringa, said to have a number of healing powers, and amla—or Indian gooseberry—which is said to prevent various diseases.
"Yes, we are completely about nutrition and interesting ingredients," Ms. Sugarman said, "but we're more about joy—about really loving what you put into your body to fuel you."
Health nuts may debate whether all-natural potions and other concoctions really have the power to affect noticeable changes on one's health and well-being. But the science aside, there's no denying a surprisingly sweet blend of cashews, dates, spinach, moringa, lemon peel, olive oil and Himalayan sea salt will brighten up anyone's summer stroll through Soho.