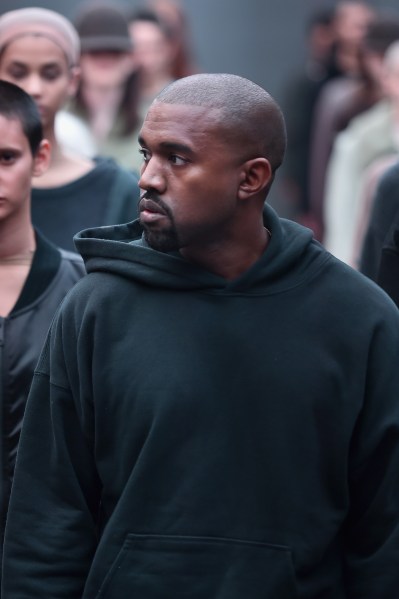 Observer: What did you think of NYFW: Men's from a buyer's standpoint?
Damien Paul: It was incredibly well organized and great to see something new be so professionally finished. But it's New York, you'd expect nothing less from a city with such a   constantly evolving fashion industry. We used to come on buying trips for three days, now it's a week.
Have there been any blips? 
Menswear has seen aggressive growth in recent years, it makes sense for New York, being so important for womenswear to reflect that in menswear, too. But we all have to remember that it's just the first one. So some people might have been a little bit downhearted by the schedule, by the strength of some the brands that were here, perhaps. It will only grow if it's supported by industry, that's why we, MATCHESFASHION.com are here to lend our support.
Any ways NYFW Men's could be improved? 
They need some big American anchor brands to join the fun. These brands would bring the relationships with media and partnerships with advertising, which in turn would bring more foreign press and buzz. The Brits were here, and that – the foreign contingent – will get stronger over time. But it would be good to see say, Calvin Klein or Ralph (Lauren) do something huge. It's great that John Varvatos had such a key presence of course.
What American designers have you bought for MATCHESFASHION.com this Fall?
I would say that our biggest American brand for Autumn Winter is Yeezy. (Kanye West's directional line of denim and casual wear) It has just had such an impact already. There is focus on the 'haters', let's say (in some fashion commentaries) when actually everyone really forgets about how many fans there are out there. He's a very stylish guy. We are emersed in a really creative world.
Is it just a fan base or are there other influences in terms of the success of newer brands like this?
Social media has transformed the fashion industry. Anybody anywhere in the world is seeing the runway at the same time as we (in the industry) are. It's gone from being something very closed and guarded to being very open. For instance, when Givenchy showed in Milan, they purposely chose a really busy, open, public gardens for their venue. The structure had a seated area, but the sides were open so there was a ten-people deep crowd all around. Members of the public could see key model faces, the whole show from where they were. When we turned around in our seats, all we saw was a sea of people's cameras. Givenchy created the possibility of an extra 1,000 or so people all putting their images out there .
What New York brands have really stuck out for you this week?
There are always preppy connotations here, but lots of newer brands, such as Public School and Tim Coppens are emerging and doing a different thing. Orley is one of the most exciting for me. They manage to modernize preppy and make it relevant for a young fashion guy. Long Journey and By Walid are really exciting brands we're supporting , they work in vintage pieces that are transformed into something much more modern. Simon Miller was a new one for Spring Summer for Matches.com this year. Thomas Maier is going from strength to strength for us. There are so many ingredients that have made that collection such a success — aesthetics, price points, fabrics.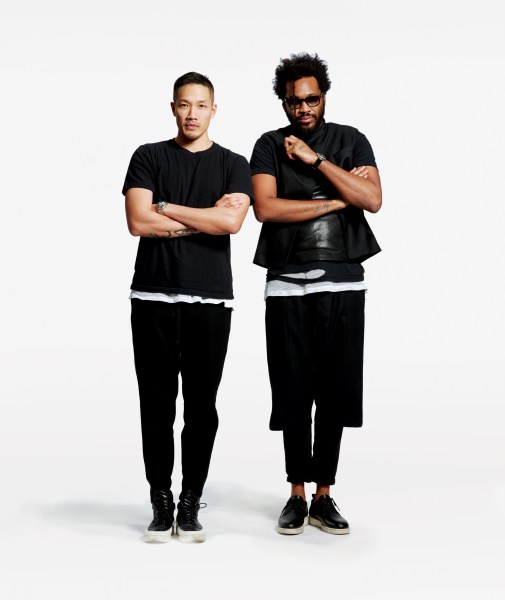 Is NYC at the forefront of the move away from formal wear towards business casual?
We're seeing a big trend towards dressing with separates. It's much less about wearing a suit and tie, more about wearing a jacket from a suit, or wearing smart trousers with a roll neck. It's about having more of a polished image and putting good things together, in a casual way. It doesn't have to be so pre-meditated, we always talk about the word 'undone' at Matches, a guy you know, whose life is not ruled by fashion but it is important to him. There's a real growth in the creative industries (with guys going more casual) then there are architects, even bankers these days, who don't have to wear a full suit. That's influencing how menswear is growing.
Has anything else affected the boom in menswear?
Fashion has became much more relevant to younger guys, because they are seeing the style ambassadors they follow creating street looks out of big brands. It's specifically related to people from the music and sports industries, two key influences to mens style that both revolve around being less formal. it started off with these music industry guys wearing Givenchy, Rick Owens and Martin Margiela, they're really engaged with modern designer brands.
Anything in particular driving new directions in men's fashion at the moment?
There is a new generation of billionaire's children growing up and wearing high fashion, they're now buying into the Saint Laurent market. Lavish pieces, the beautiful suede capes or the $7,000.00 tasseled jackets are forming a growing business.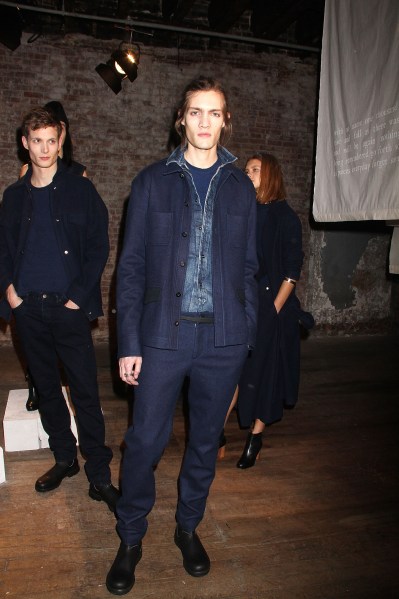 What about denim, is New York a hotspot for this?
America as a whole has always been a dynamic force when it comes to denim. We see so much denim on the runway now that it's about jackets or shirts, other garments. Going back to Simon Miller, they're a brand that each season, gets stronger at blurring the lines between what's denim and what's fashion. And that's the way our denim business has changed. It's less about these super-large denim brands and much more about finding something a little less mainstream. Guys (male shoppers) are very focused on the processes in denim, whether that be Japanese denim or whatever. What's gone into that pair of jeans they buy tells a story. New York always manages to somehow make denim quite cool. Whether that's linked to the spirit of New York I don't know. Maybe.