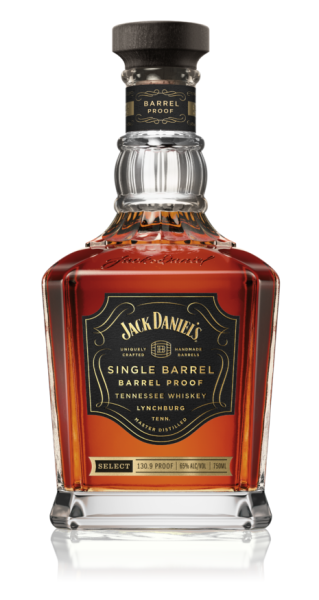 Jack Daniel's is throwing it back to the 20's.
Today, the company is launching a new whiskey with the feel of a prohibition-era spirit. The new product is called "Barrel Proof," and each batch will be completely unique from the rest because of the way it's aged.
"Each barrel will express itself differently depending on which of our barrelhouses it is in and even which floor and rick it rests in over the years of maturation," Christopher Fletcher, the company's assistant master distiller, told the Observer.
The variances include the proof (it can range from 125 to 140) and flavor. While some barrels will express notes of toasted oak and smoke, others will naturally develop an elevated spiciness. Some will even contain sweet brown flavors of caramel and butterscotch.
Because of these nuances, the physical bottles will vary slightly as well. Not only will each label specify the proof of that contained liquor; it will also state in which exact barrel that batch of whiskey matured.
"The love for authentic, American whiskies is currently as high as it's been in years," Mr. Fletcher said. "Our friends have expressed interest in a straight from the barrel, full barrel proof offering, and we think the timing is perfect with the current interest in premium American whiskies."
Booze that gives off a subtle speakeasy vibe is in its highest demand ever–since prohibition, that is. There's something about the authenticity of it that's drawing in drinkers. It's most certainly the assurance that it's unique, a little risky and feels less mass produced than the majority of products (spirit and other) that we encounter daily. The  nuances between each batch of the barrel proof hit that yearning to a T.
"One taste is as close as you can get to climbing into the top floors of our barrelhouses and drilling into a barrel for yourself," Mr. Fletcher said.